Cabinet orders state of emergency in Donbas and nationwide high alert
The Cabinet of Ministers of Ukraine has decided to impose a state of emergency in Donetsk and Lugansk regions and introduced a regime of increased emergency preparedness across the country, Ukrainian Prime Minister Arseniy Yatseniuk said on Monday.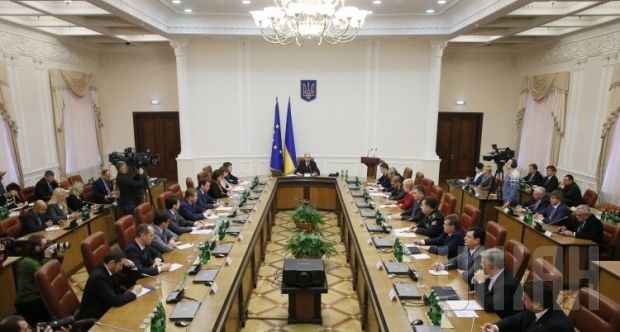 UNIAN
"Today, the government gathered for a [special] meeting," Yatseniuk said.
"We have made the decision to establish a centralized system of coordination of civil protection and security of Ukrainian citizens.
"In accordance with the Code of Civil Defense of Ukraine, the Cabinet of Ministers decided to declare a state of emergency in Donetsk and Luhansk regions.
"The Ukrainian government has [also] decided to introduce a regime of high alert throughout the country. The purpose of these measures is [to achieve] the total coordination of all authorities to ensure the safety of citizens."
If you see a spelling error on our site, select it and press Ctrl+Enter