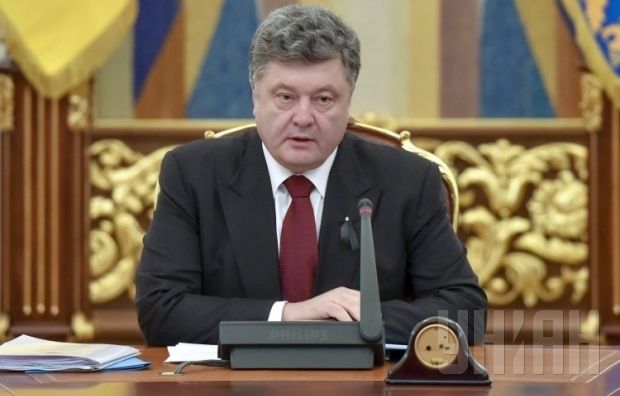 UNIAN
"We have built a new army that is able to contain the terrorists, but we cannot solve this conflict by military force," Poroshenko said in an interview on Poland's TVN24 channel, according to UNIAN's correspondent in Warsaw.
"Russia has a million soldiers - [it has] the largest and most powerful army in the world, [and] we are not able to confront it."
Poroshenko said there was a need to continue negotiations on resolution of the conflict.
"All sides should return to the negotiating table. Russia, in turn, must fulfill the Minsk plan," the president said, noting that the Ukrainian government urges Russia to withdraw its military, and stop sending heavy weapons and funds to the militants.
Poroshenko said there was no alternative to searching for a political solution to the conflict with Russia.
"There is no other way than strengthening our security and engaging in dialogue with Russia," he said, noting that the Russians are also paying a high price for what is happening in the Donbas.
"So we have to talk to Russians and seek the best arguments. We have to find an opportunity for Russia to get out of this situation."