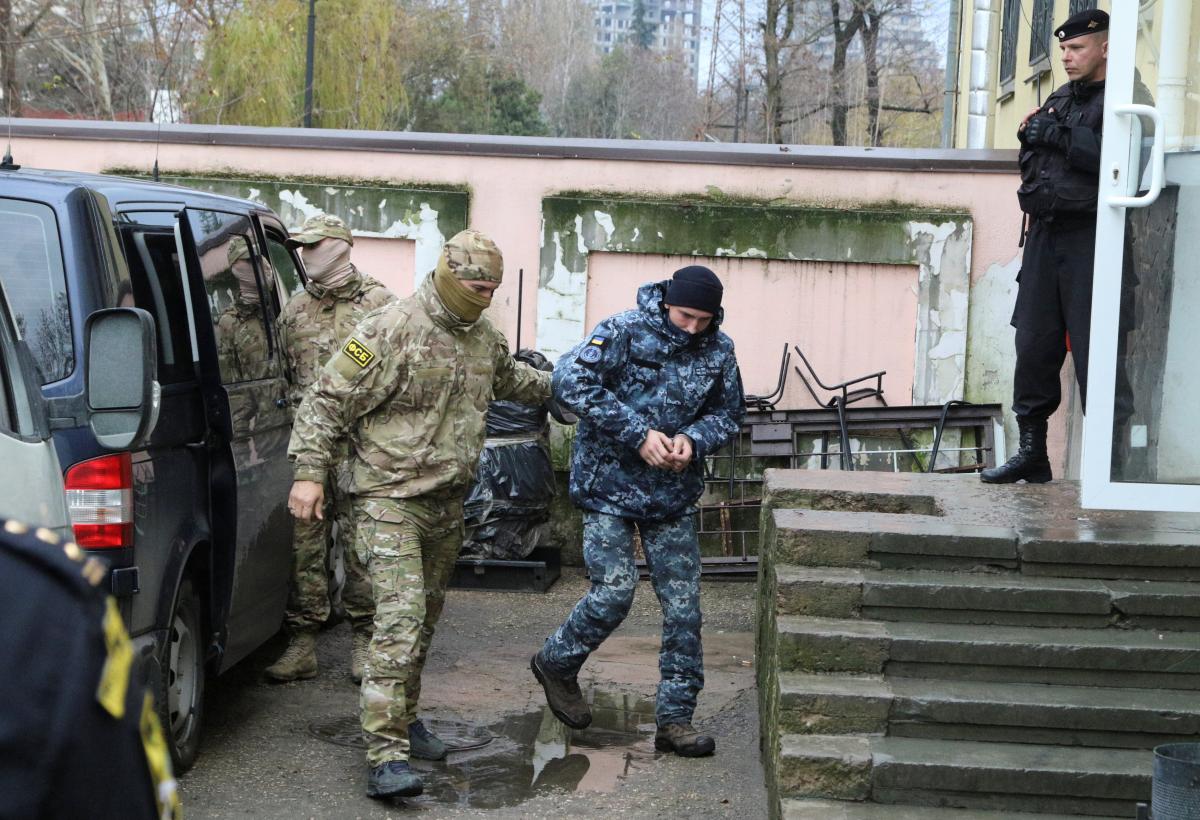 One of the captive sailors brought to a Russian-controlled court in Crimea / REUTERS
The consuls of Ukraine in the Russian Federation have already visited all 24 captive Ukrainian sailors who are kept in the Matrosskaya Tishina and Lefortovo detention centers in Moscow.
"The consuls have visited the remaining five sailors," Director of the Department of the Consular Service of the Ministry of Foreign Affairs of Ukraine Serhiy Pohoreltsev told UNIAN.
The Ukrainian sailors "are bearing up well, they are aware of what is happening," he said.
"Of course, they hope to return home soon," he added.
Read alsoEuropean Parliament calls on Russia to free Ukrainian sailors, political prisoners
"The condition of those who have been visited is satisfactory, but there is one sailor who is diabetic. The doctors examine him and insulin is injected if necessary, that is, he is provided with medical care at this stage. He has injections on time," Pohoreltsev said.
"Thus, our diplomats have already visited all the prisoners of war who were captured in the Kerch Strait on November 25. They've visited 24 people as of now," he said.
Pohoreltsev stressed there was no threat to the life of the Ukrainian sailors.