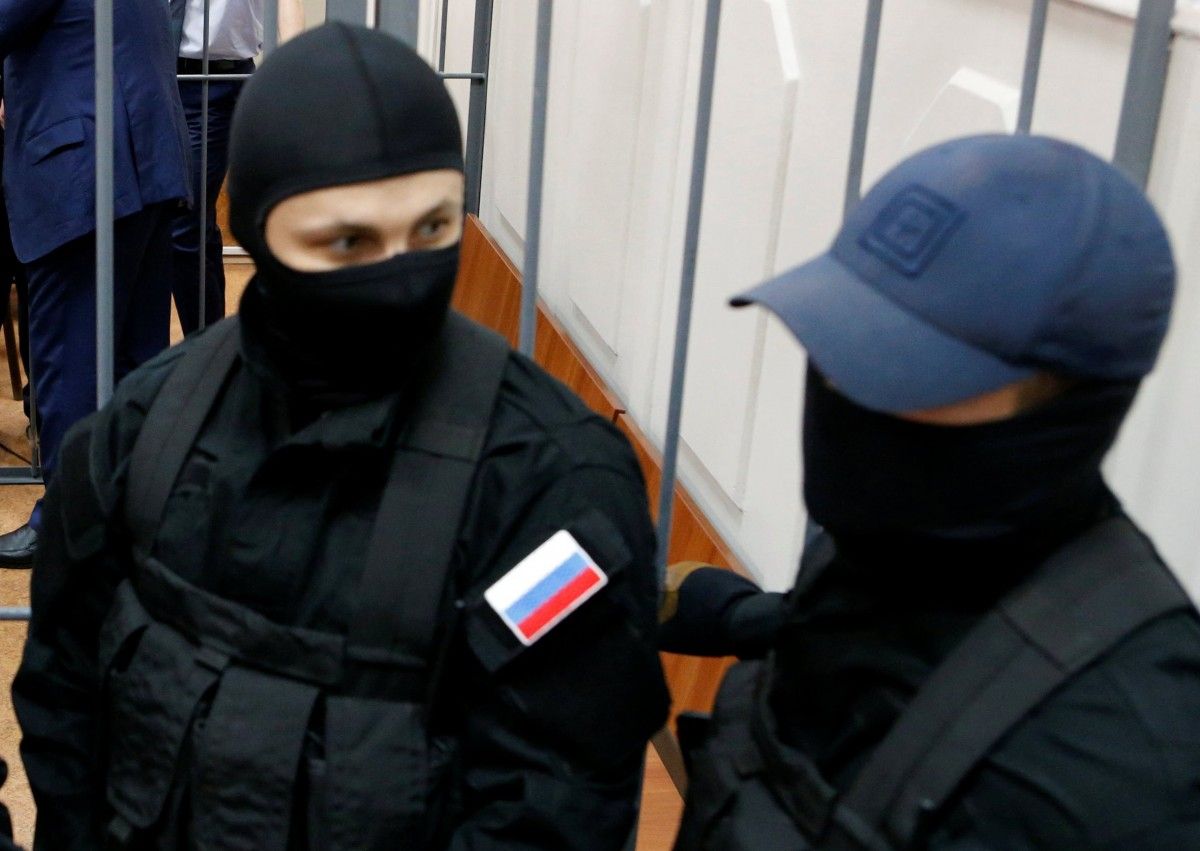 REUTERS
A 'court' in Russian-occupied Crimea has remanded 58-year-old Crimean Tatar Edem Bekirov in custody for two months, after he was seized by the FSB on December 12 when he tried to cross into Crimea to visit his elderly mother.
Bekirov has an artificial leg, diabetes and last year suffered a serious heart attack. He is, however, also married to a member of the Mejlis of the Crimean Tatar people which Russia is persecuting. "That would seem to have been enough for the FSB to concoct a story about transporting weapons based solely on the 'testimony' of an anonymous individual," the Kharkiv Human Rights Protection Group (KHPG) said.
 It transpired on December 13, after Bekirov had reportedly been held for well over a day without water or food, that the FSB are charging him with circulating and transporting more than 10 kilograms of DNT and 190 bullets (under Article 222, Paragraph 2 of Russia's Criminal Code). 
According to a supposed 'witness' (identified only by his last name, 'Memetov'), Bekirov passed the explosives and bullets to him in May 2018. Memetov purportedly placed them in a secret hiding place around Krasnoperekopsk and then in August revealed this place to the Russian FSB and gave testimony against Bekirov.
"There have been several cases where the FSB has seized and tortured men in order to extract 'confessions,' sometimes getting them to sign multiple blank 'confessions,' and this story, which lacks any credibility, could be such a case. Bekirov was coming to visit his mother and other relatives. He himself is in very bad health and the idea that he could have brought such a quantity of explosives, etc. is simply preposterous. Even were one to imagine that he might want to, the chances of a person with close links to the Mejlis being stopped and checked by the FSB were enormous," the KHPG said.
Read alsoCrimean lawyer detained for Facebook post dating back to 2013 – media
According to the human rights group, there was nothing at all to indicate that Bekirov was on any wanted list, and it is difficult to not assume that the FSB took the chance of trumping up charges after they stopped Bekirov at the border crossing early on December 12.
Bekirov is a well-known member of the Crimean Tatar community in Novoaleksiyivka in Kherson region and there was widespread concern after he disappeared for many hours after being stopped at the border crossing by the FSB. It was only into the evening that he was able to ring his wife.
"Bekirov's arrest is a new escalation involving Crimean Tatars entering or returning to Crimea," the Group said. On November 15, the Russian FSB detained prominent Crimean Tatar activists Nariman Dzhelyal and Lenora Dyulbar, as well as delegate from the Qurultay Lemmar Yunusov, and former Qurultay delegate Mustafa Asab. All were held for very many hours, though they were eventually released without any attempt to bring charges.
"It has become extremely dangerous for many Ukrainians to return to occupied Crimea, with this a particular tragedy for those whose elderly parents or other relatives remain there," the Group said.