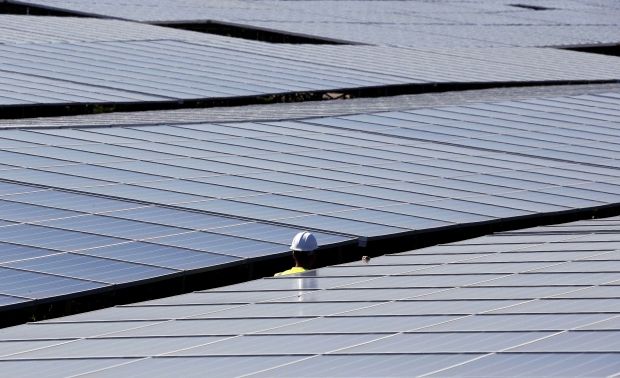 REUTERS
Fossil fuel-dependent Ukraine will strengthen its climate change action plan under the Paris Agreement to curb global warming and run on local clean energy, its government said at U.N. climate talks in Poland this week.
Four Ukrainian cities also reaffirmed their goal of shifting to 100 percent renewable energy by 2050, announced this year, Reuters reported.
Svitlana Romanko, Eastern Europe, Caucasus and Central Asia director for climate campaign 350.org, said Ukrainian citizens and mayors were showing that a rapid and fair transition to clean energy was "both possible and popular."
Read alsoUkraine may see share of nuclear, thermal energy shrink due to technologies – media
"The new national target should reflect and build on these cities' climate and energy plans," she added.
Ukraine has pledged to cut its greenhouse gas emissions by at least 40 percent from 1990 levels by 2030, under the 2015 Paris accord.
By 2016, its emissions had already fallen 64 percent due to an economic collapse following the break-up of the Soviet Union.
Ilya Eremenko, head of the Ukrainian Climate Network, said many cities had set their own goals for reducing emissions, which are far more ambitious than national ones.
"A combination of national and local targets is crucial for effective climate policy," he added.
In June, the northwest Ukrainian city of Zhytomyr became the first city in the wider region to adopt a target of using 100 percent renewable energy by 2050, according to its mayor.
Three other Ukrainian cities – Kamianets-Podilskyi, Chortkiv and Lviv – have since signed up to the same ambition.