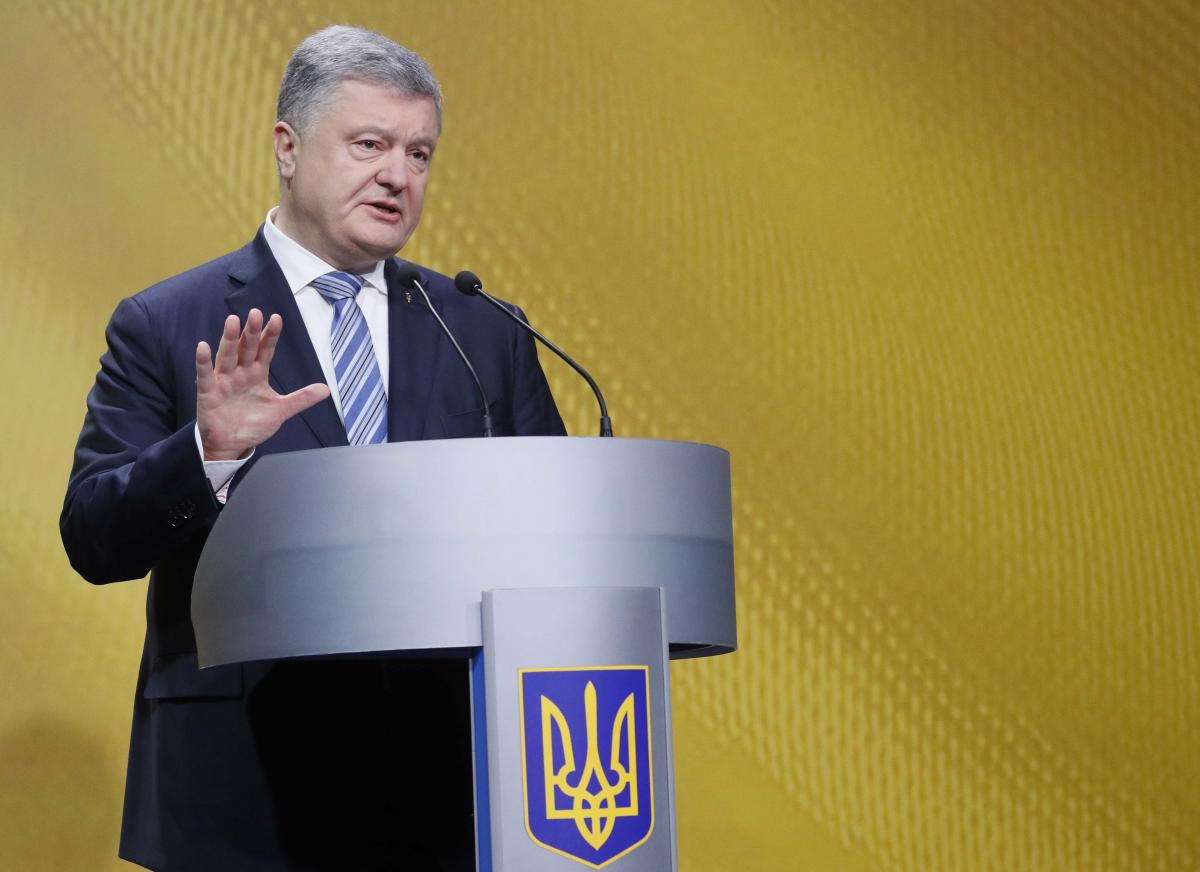 REUTERS
President of Ukraine Petro Poroshenko assures that those involved in the murder of a Kherson public activist and municipal official Kateryna Handziuk would definitely be held accountable.
Four people were detained in the Handziuk case, the president told a Kyiv press conference Sunday, according to an UNIAN correspondent.
The president noted that the National Police, the Security Service of Ukraine, and the Prosecutor General's Office are investigating the murder.
"I personally guarantee you: no matter who gets revealed, we will not allow them to somehow evade the investigation or be covered up. Those who are complicit in the crime will definitely be held accountable," the president said.
Read alsoLutsenko names key figure in organizing acid attack on activist Handziuk
"Today, the investigating authorities inform me that closer to the end of the investigation, including as regards those who ordered the crime and organized it, some very high-quality material had been accumulated, and my demand is that the case be forwarded to court as soon as possible," Poroshenko said.
As UNIAN reported earlier, Kherson activist, adviser to the Mayor of Kherson and acting manager of affairs at Kherson City Council's executive committee Kateryna Handziuk on July 31 was drenched in sulphuric acid.
Handziuk sustained acid burns to over 30% of the total body surface, while doctors assessed her condition as serious.
She was transferred to a Kyiv hospital, where she died on November 4 despite extensive efforts of medical teams.
Police originally qualified the attack on the official as an attempted murder committed with extreme cruelty, then its status was changed to completed murder.
Six suspects were detained, one of whom, Mykola Novikov, was later released from custody as charges against him were dropped. Three suspects – Vyacheslav Vishnevsky, Volodymyr Vasyanovych, and Viktor Horbunov – are now under house arrest. The alleged organizer of the assassination, Serhiy Torbin, remains in custody. Mykyta Hrabchuk, another suspect in the case, is also under arrest.
On November 5, the media reported that Torbin had allegedly received money for the attack on Handziuk from Ihor Pavlovsky, an assistant to Member of Parliament from the Petro Poroshenko Bloc parliamentary faction Mykola Palamarchuk.
Palamarchuk in turn dismissed any accusations of his possible involvement in the assassination attempt on the activist. He also said he had dismissed Pavlovsky. On November 12, a court ruled to remand Pavlovsky in custody.
Lutsenko announced on December 3 that the investigators had identified all persons who had ordered the assassination.