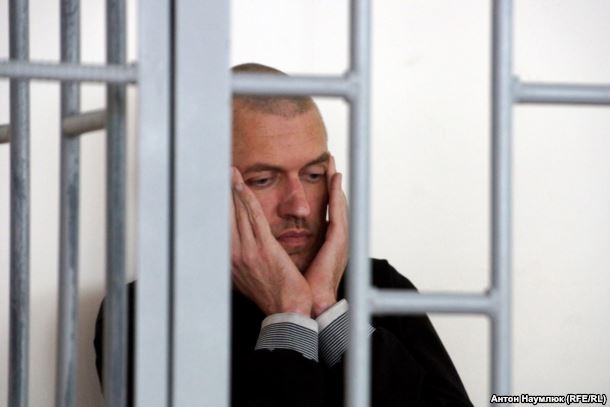 svoboda.org
Acting Health Minister Ulana Suprun says the condition of Ukrainian political prisoner Stanyslav Klykh in Russia has significantly worsened over suspected cancer.
Read alsoECHR obliges Russia to inform about state of four Ukrainian political prisoners' health
"Ukrainian political prisoner Stanyslav Klykh wrote a letter from Russian prison. He feels ill and there is a suspicion of cancer. He hopes a prisoner exchange will bring him home soon and plans to start a hunger strike. He asks to continue to write to him," she wrote on Twitter on December 17, 2018.
As UNIAN reported earlier, the Supreme Court of Chechnya in May 2016 sentenced Ukrainian citizens Klykh and Mykola Karpiuk to 20 and 22.5 years in prison, respectively, for alleged gang-related activities, murder and attempted murder of Russian military servicemen. The Russian investigation alleged that Klykh and Karpiuk set up groups in Ukraine to participate in fighting against the Russian army for independent Chechnya during the first Chechen war. Klykh's relatives claim he has never been to Chechnya. The Ukrainians were reportedly tortured into "confessing" during the so-called "investigation," which had a negative impact on Klykh's mental health. Ukraine's Justice Ministry has sent several requests to the Russian authorities for the extradition of Karpiuk and Klykh.