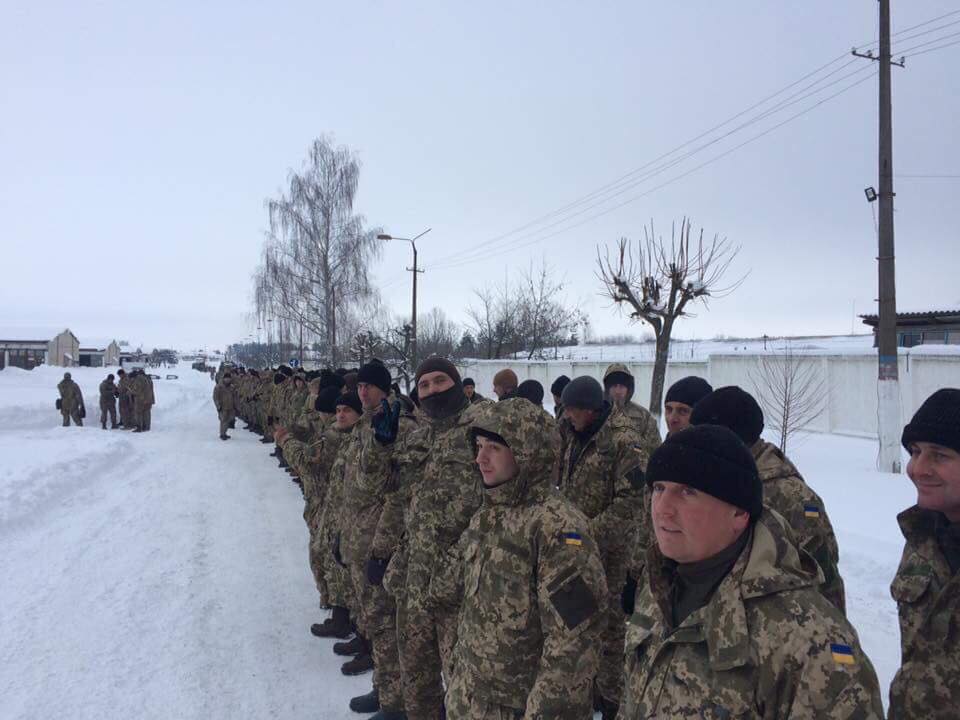 facebook.com/UkrainianLandForces
The General Staff of the Armed Forces of Ukraine says all active reservists called for training may return home before Christmas if there is a lower threat of Russian invasion.
"In case of a reduction in threats of the aggressor's invasion of Ukraine, all reservists will go home for Christmas holidays and spend them with their families and relatives," the General Staff of the Armed Forces of Ukraine wrote on Facebook.
Active reservists have been trained at the Ukrainian Armed Forces training centers.
Read alsoLarge-scale military, reservist training starts Dec 3
"The training of active reservists, which began with the introduction of martial law, is coming to an end. These activities are under way as part of large-scale preparations during the martial law regime for readiness to act and win amid a full-scale military invasion by the enemy," the report reads.
The General Staff noted the purpose of training reservists was to refresh skills of certain categories of persons eligible to join military service, as well as to train personnel in critical qualifications, and others.
Head of the Personnel Training Office of the Main Directorate of the Armed Forces of Ukraine Mykola Huben said that reservists had refreshed the knowledge and skills acquired during the preliminary training, their combat experience, which they had gained while participating in hostilities in the area of the Joint Forces Operation (Anti-Terrorist Operation), as well as acquired new knowledge.
He said over 3,000 military reservists from across the country had been sent to eight training centers of the Armed Forces of Ukraine. The training is organized in 42 military areas of expertise and over 120 different specializations (positions).
For better training of reservists, the chief of the General Staff has also decided to hold a military internship in primary command positions at training centers for up to 250 students of higher military educational institutions.
"Having communicated with the servicemen. we've seen they are patriots and everyone is ready to defend their country. This training ensures the maintenance of previously acquired skills, gives the opportunity not only to perform the task, but also to save lives. For this purpose, the relevant training subjects, such as combat safety and survival, have been included in training programs," Huben said.