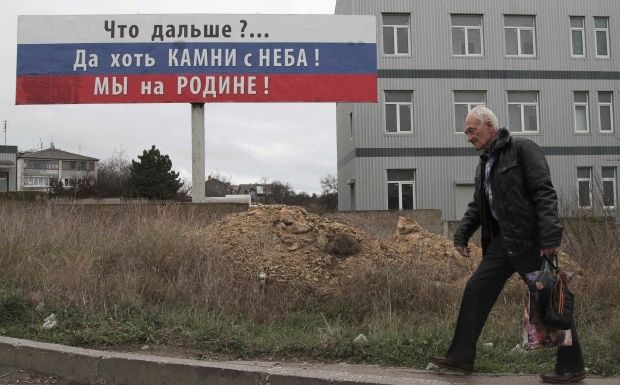 REUTERS
"A huge ditch is being dug along the border from the peninsula, and a lot of equipment is at work there," an eyewitness told the Centre for Investigative Journalism.
According to him, the ditch is being dug from the road leading out of Crimea on the left side, and the excavation is now about 500 meters in length.
"We saw four large excavators, two large 40-tonne trucks, and a lot of people. It is impossible to determine from a distance whether they are civilians or military. They are digging a ditch and dumping the earth right in the field," the eyewitness said.
He said he had failed to find out who and why was digging land on such a scale. He said that a man in civilian clothes came to him and told not to interfere in other people's affairs.
"A man in civilian clothes came to me and said that photos and videos were prohibited. He said that they would confiscate all recording apparatus," the eyewitness said.