SBU detains two LifeNews journalists in Kyiv
Ukraine's SBU state security service has detained two employees of the Russian television channel LifeNews in Kyiv, and may deport them and ban them from entering Ukraine for three years, the Chairman of the Security Service of Ukraine Markian Lubkivskiy told an UNIAN correspondent on Friday.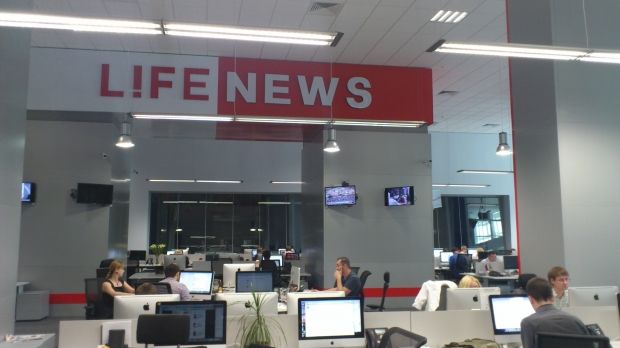 Photo from LifeNews
"I confirm that the security services have detained two journalists of the Russian online new channel LifeNews," Lubkivskiy said.
According to him, the work of the journalists has nothing to do with journalism, but is only focused on spreading misinformation.
"The SBU is not fighting with journalists and journalism, but is rather protecting the interests of the state in the Russian information war against Ukraine," Lubkivskiy said.
"The SBU will continue to take appropriate measures to ensure information security," he added.
If you see a spelling error on our site, select it and press Ctrl+Enter