REUTERS
Ukrainian prosecutors on Thursday detained two officials of the largest state-owned gas producing company, Ukrgazvydobuvannya, on suspicion of illegal enrichment in Sep-Dec for almost UAH 17 million (nearly US$617,000).
Prosecutor General Yury Lutsenko in a Facebook posting confirmed the arrest, adding that the pair is believed to have set up a scheme to extort "10% kickbacks for [approving] state orders."
The officials were detained in a sting raid upon receiving the second tranche of the bribe, an equivalent of UAH 9 million.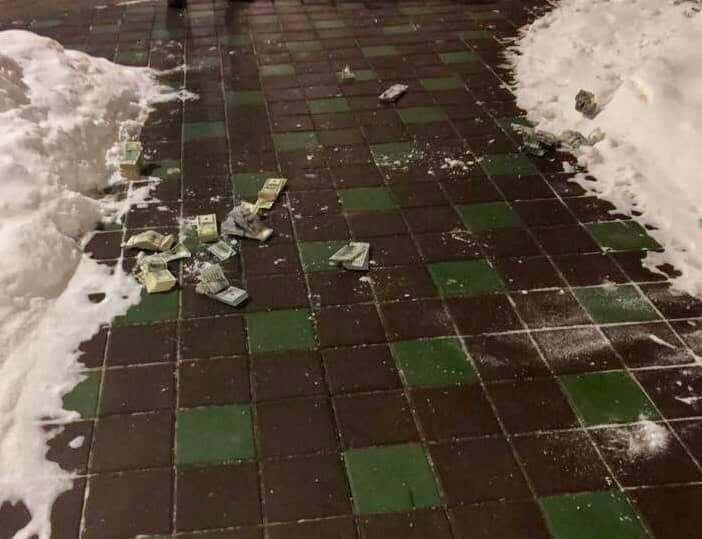 Stanislav Krasnov / Facebook
"Attempting to throw bundles of bills out the window will not affect the course of the investigation. We will also take note of a Land Cruiser the official received as a gift," wrote Lutsenko.
He also added that Naftogaz CEO Andriy Kobolyev provided assistance in the investigation.
Ukrgazvydobuvannya in 2017 increased its net profit compared with 2016 by 2.6 times – from UAH 11.9 billion to UAH 30.5 billion. The company's net income for 2017 increased 1.4 times - up to UAH 75.1 billion.
By the end of 2017, Ukrgazvydobuvannya raised natural gas production by 4.8%, 15.25 billion cubic meters.
UNIAN memo. Ukrgazvydobuvannya is Ukraine's largest gas producer, whose share in the total hydrocarbon output is about 70%. All company shares belong to NJSC Naftogaz of Ukraine.