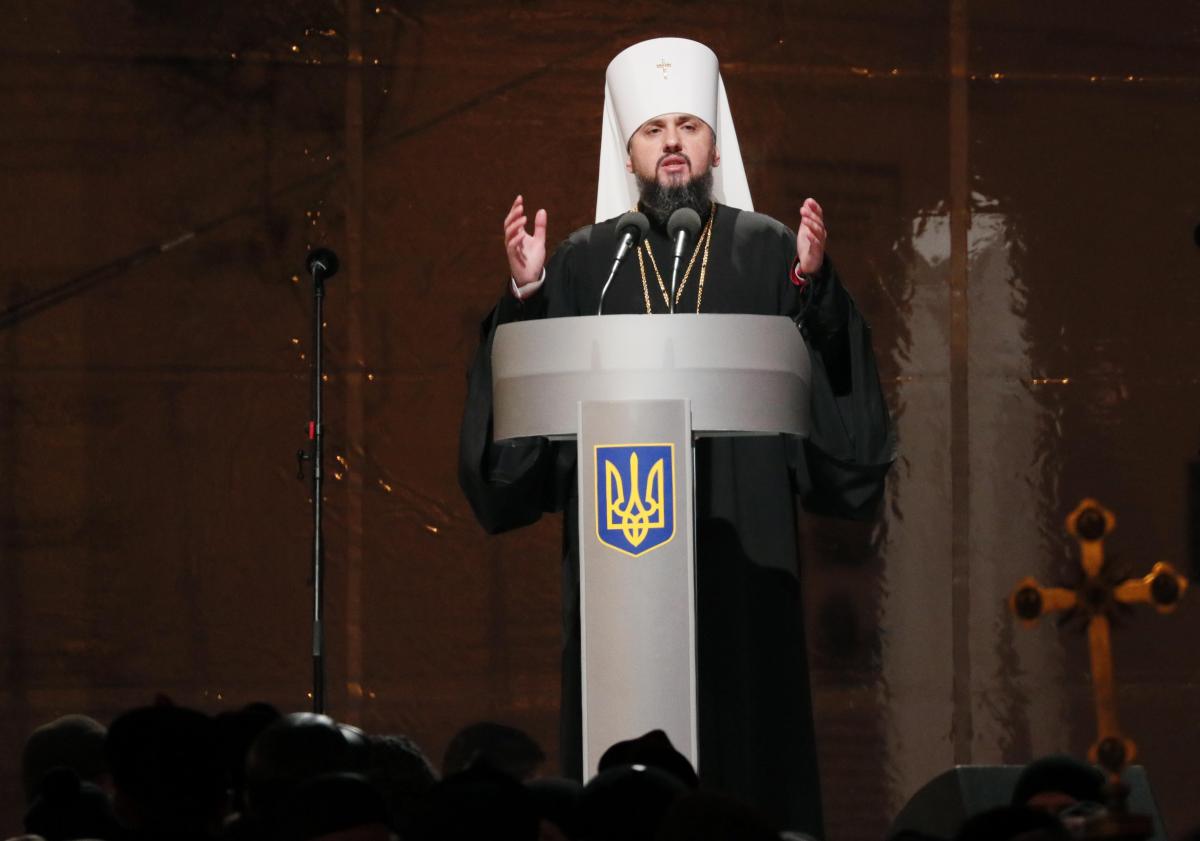 REUTERS
Newly elected head of the new Orthodox Church of Ukraine, Metropolitan Epifaniy has said relations between Orthodox Christians in Ukraine should be peaceful and constructive and he is open to dialogue with the clergy of the former Ukrainian Orthodox Church of the Moscow Patriarchate (UOC-MP).
Read alsoMetropolitan Epifaniy on UOC-MP renaming: Reality must reveal truth
"Of course, I will say hello," he answered a question whether he would greet [Metropolitan] Onufriy, the head of the former UOC-MP, during a meeting. "We need to have a dialogue," he told the Pravo Na Vladu TV panel show, the TSN news service reported.
Epifaniy says the new church wants constructive relations rather than feuds.
"We must find mutual understanding, not enmity," he said.
"If they feel love, they will join the local church," Epifaniy added.
As UNIAN reported earlier, the unification council of representatives of Ukrainian Orthodox churches on December 15 elected Epifaniy (Serhiy Dumenko) head of the united local Orthodox Church of Ukraine.
It will be Epifaniy who will on January 6, 2019, receive from Ecumenical Patriarch Bartholomew I in Constantinople (Istanbul) a tomos (a decree), granting autocephaly (independence) to the newly created church.