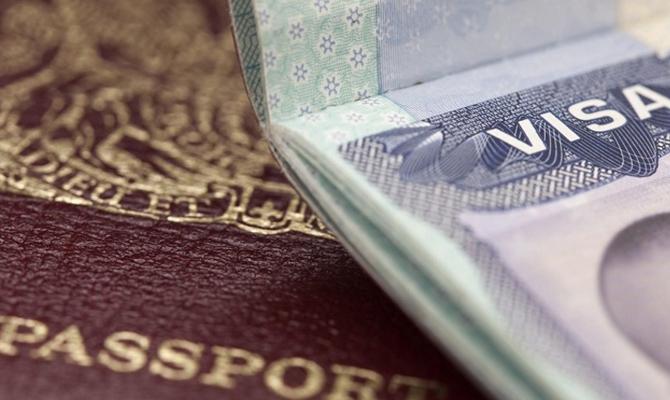 Photo from prompolit.info
Ukraine's Ministry of Foreign Affairs (MFA) has announced that it will issue electronic visas (e-visas) to citizens of 52 countries from January 1, 2019, in an extended range of visa categories.
"Starting from January 1, 2019, the MFA has introduced an extended range of Ukraine's e-visas categories (as per the purpose of travel to Ukraine: business, private, tourism, medical treatment, cultural/scientific/educational/sports activities, foreign mass media staff visits," the MFA announced on its website.
Such visas will be issued to citizens of the following 52 countries: Australia, Bahamas, Bahrain, Barbados, Belize, Bolivia, Bhutan, Cambodia, China, Columbia, Costa Rica, Dominica, the Dominican Republic, Ecuador, El Salvador, Fiji, Grenada, Guatemala, Haiti, Honduras, Indonesia, Jamaica, Kiribati, Kuwait, Laos, Malaysia, Maldives, the Marshall Islands, Mauritius, Mexico, Micronesia, Myanmar, Nauru, Nepal, New Zealand, Nicaragua, Oman, Palau, Peru, Saint Lucia, Saint Vincent and the Grenadines, Samoa, Saudi Arabia, Seychelles, Singapore, the Solomon Islands, Suriname, Thailand, Timor-Leste, Trinidad and Tobago, Tuvalu, and Vanuatu.
Read alsoCost of Ukraine's e-visas goes up
To apply, a foreign citizen should first register at the MFA web-platform https://evisa.mfa.gov.ua/; then fill in an application form online and upload copies of necessary documents (photo, passport, health insurance policy with EUR 30,000 coverage, proof of sufficient funds, document confirming the purpose of the visit, others). The payment for the e-visa (US$85) could be handled online by a MasterCard/Visa card.
All e-Visa applications are processed within nine business days.
An e-Visa or visa refusal letter is sent to an applicant's email address in pdf format; e-Visas are issued as single entry visas valid for up to 30 days.
All applicants should submit their printed e-Visas (along with their valid travel documents) to Ukraine's State Border Guard Service officers when entering Ukraine.
As the MFA reported earlier, Ukraine will stop issuing visas to foreign citizens at international airports from January 1, 2019.