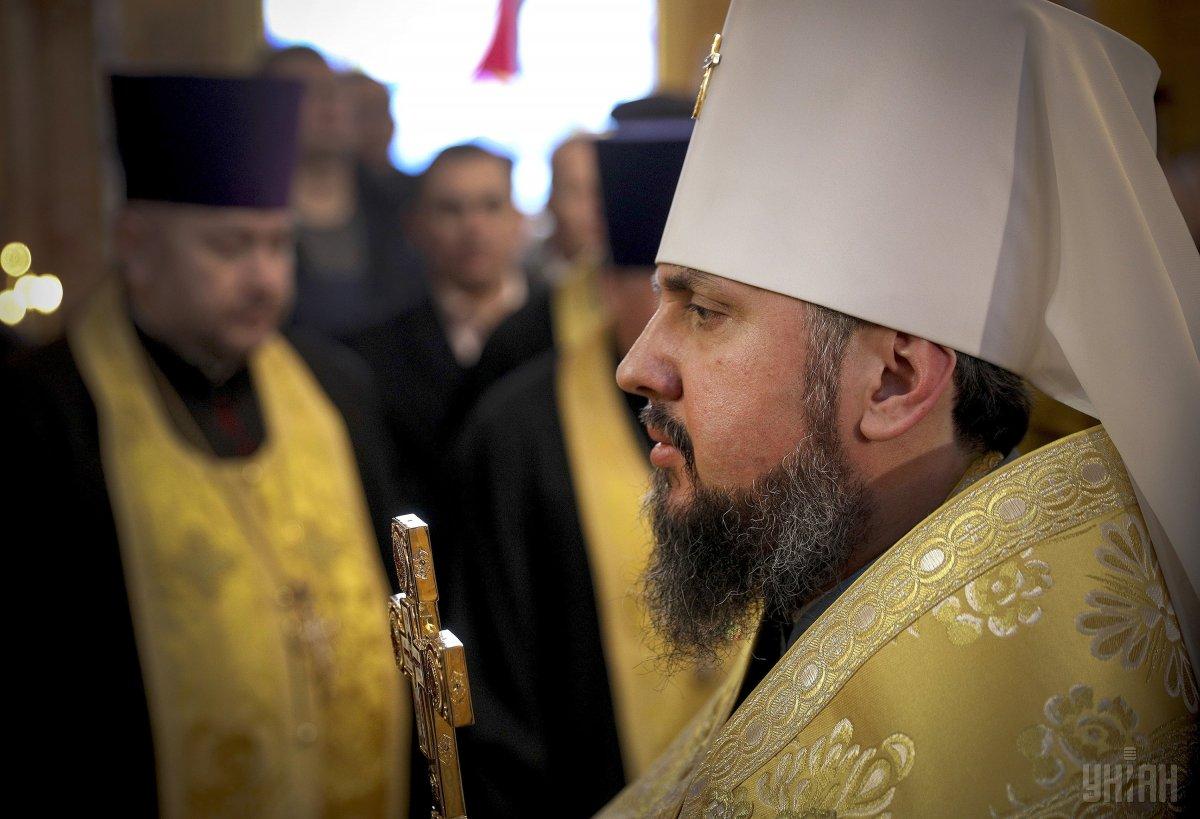 Photo from UNIAN
The head of Ukrainian Orthodox Church, Epiphanius Dumenko, was hoaxed into talking to a man he believed to be David McAllister, the European Union Parliament lawmaker in charge of foreign affairs.
A recording of the conversation was published by the Russian pro-Kremlin prankster team Alexei Stolyarov and Vladimir Kuznetsov on Saturday, Deutsche Welle wrote.
The duo, who go by Vovan and Leksus online, are well known for targeting high ranking Western politicians and diplomats, including UK's Boris Johnson earlier this year. Ukraine's church press officials confirmed Dumenko was targeted.
Read alsoMetropolitan Epifaniy says open to dialogue with clergy of former UOC-MP
On the recording, Dumenko is heard discussing topics such as his church's conservativism and Ukraine's standpoint towards the LGBT community. He also mentions "very noticeable support" from the U.S. in a bid to set up an independent Ukrainian church.
In general, however, Dumenko remained reserved during the call, as his interlocutor raised sensitive topics.
"One day, you will bless the army to free Crimea and Donbass from the occupation and separatists, so I hope this will happen soon," the man pretending to be McAllister said in heavily Russian-accented English.
"I also believe that we will manage to bring reclaim Donbas and Crimea, and the war which is currently raging in Ukraine should end, because God is on our side," Dumenko says in Russian.
"So you would like to bless the army?" the voice asked again.
Dumenko responded by pointing to army chaplains and his plans to travel to the conflict zone and support and "bless" the soldiers. "But how can you get back Crimea to Ukraine?" his interlocutor asks.
"If Ukraine becomes a strong state and we manage to unite the Orthodox believers in one local Orthodox Church, I believe that the people would (…) themselves want to return to Ukraine," Dumenko said.
Later on, Dumenko acknowledged the efforts towards the church independence made by the government led by current President Petro Poroshenko.
At the same time, the church head also insisted that the new church should remain politically neutral and separated from the state, ahead of the Ukraine presidential election.
Eventually, the prankster urged Dumenko to move away from conservativism and show support to the "gays of Ukraine" and the LGBT community at large.
"Naturally, I am in favor of starting a church reform, so there would not be this conservativism, so we would move away from Russian tradition and the church would be open and serve as a guide to Ukrainian people," Dumenko said.
On the issue of gay people, Dumenko pointed to entrenched attitudes in Ukrainian society. "This is a bit of a complicated issue, which we should not take up at the beginning of our path," Dumenko is heard saying.
"Right now, we need to work on the Ukrainian society understanding it. But it's a long road and we will work on it, talk and look for answers on these complicated questions."
It was not immediately known how the two pranksters obtained Dumenko's number.
In the past, the duo claimed that they had talked with the U.S. ambassador to the UN, Nikki Haley, the late U.S. senator John McCain, Turkey's president Recep Tayyip Erdogan, and even musician Elton John.
Their success in reaching influential figures has prompted speculation that the two are connected with Russian authorities.