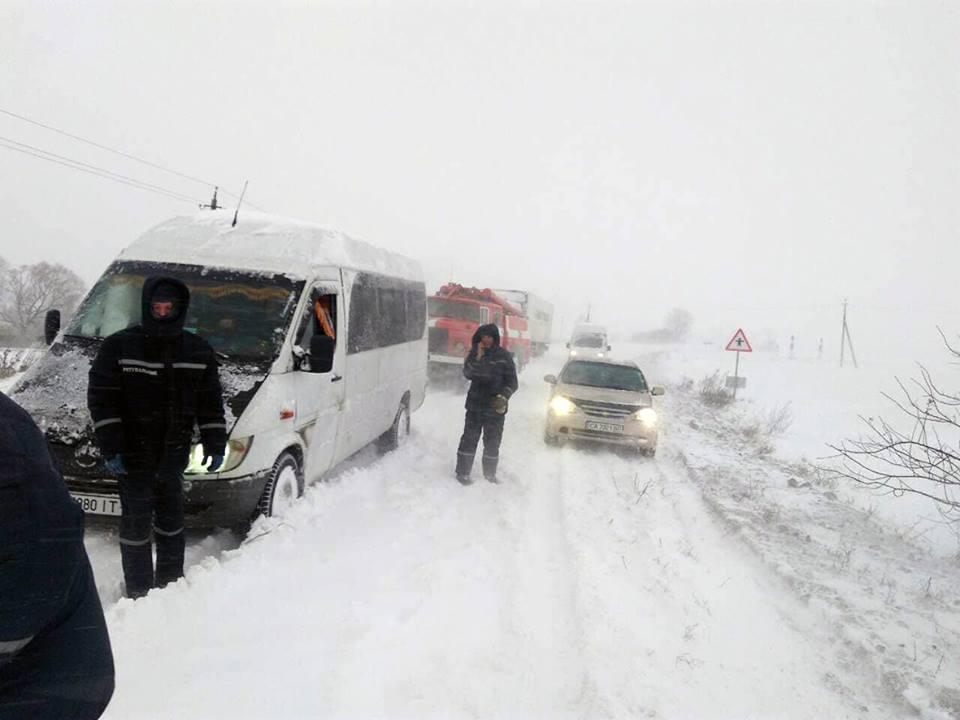 State Emergency Service of Ukraine
A snowstorm alert has been announced across Ukraine with heavy snow and wind gusts of up to 15-20 m/s expected in some areas on December 26-27.
The Ukrainian Hydrometeorological Center reported snow and wind gusts at speeds reaching 15-20 m/s. The temperature on Wednesday overnight will be -4°C to -10°C. During the day, in the southern and western regions, spreading over the most of the country's territory, the temperature will rise to -3°C... + 3°C, according to the State Emergency Service (SES) of Ukraine.
Read alsoSome 128 settlements across Ukraine de-energized amid snowstorms
Rescuers note that such weather conditions may cause partial traffic disruptions both in settlements and on highways, as well as complicate operations of public utilities.
As was earlier reported, on Wednesday, December 26, it would rain and snow across Ukraine, with temperature up to +4°C.
In Poltava region, more than a thousand motorists are now stranded on a 20-km section of a highway amid a heavy snowstorm.
On 11:00 today, the Poltava regional administration announced all state roads in the region have been closed for transit traffic due to complicated weather conditions.