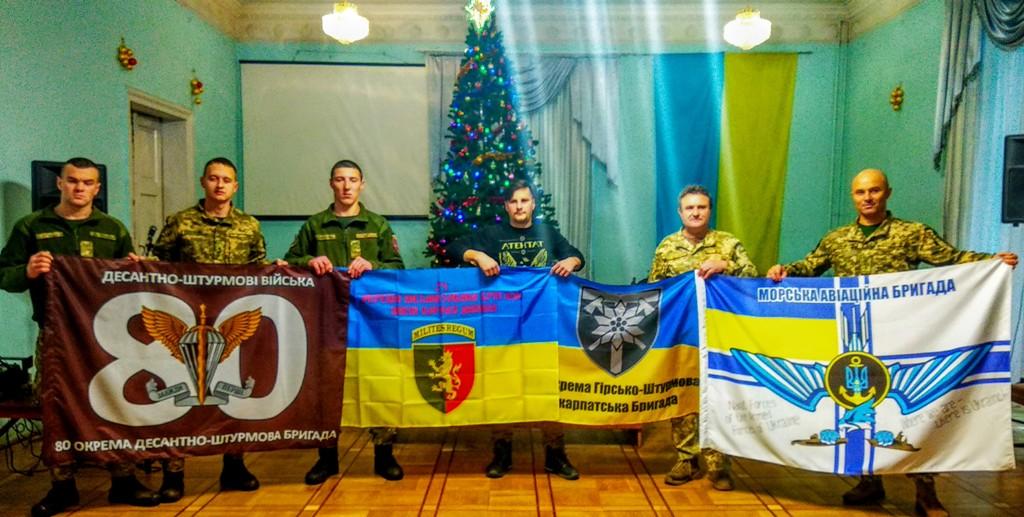 mil.gov.ua
The 24th Ukrainian Antarctic Expedition will deliver flags of Ukraine Army combat brigades to the Vernadsky Research Base in Antarctica.
TV journalist Andriy Mochurad, a Donbas war veteran and initiator of numerous patriotic initiatives, will take part in the expedition.
Read alsoUkraine's General Staff: Troops can quickly be deployed in case of Russian invasion
"I' m a rather experienced traveler. At one time, I made an expedition to the Middle East where I did mountain climbing. I'm not afraid of hard work and harsh weather. In addition, I wish to contribute to the public initiative to perpetuate our brothers who have been fighting at the front line. Therefore, I will deliver to Antarctica the banners of the Naval Aviation Brigade, the 128th Separate Mountain Assault Brigade, the 24th Separate Mechanized Brigade named after King Daniel, as well as the Air Assault Troops of the Armed Forces of Ukraine since I am an officer remaining in the operational reserve of one of the air assault brigades," the journalist told a Lviv briefing.
Mochurad will also shoot a documentary about a team of Ukrainian scientists working at the South Pole.