Zakharchenko: No talks in Minsk while Kuchma represents Ukraine
The leader of the Donetsk People's Republic militant organization Oleksandr Zakharchenko has said that he will not participate in negotiations in Minsk while Ukraine is represented by former Ukrainian President Leonid Kuchma, Russian information agency TASS reported on Monday.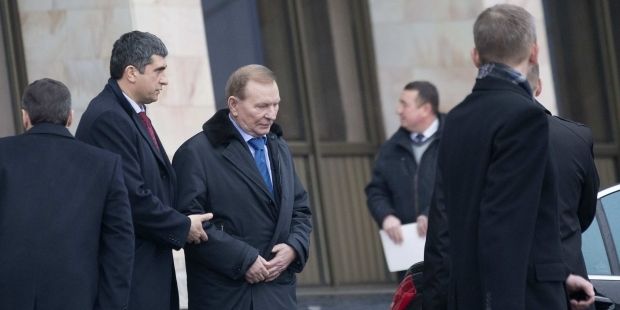 REUTERS
"The former Ukrainian President Leonid Kuchma is [just] a member of the public," Zakharchenko said.
"If Ukraine does not appoint an official representative from Kyiv, we'll never have talks in the Minsk format," he said.
As UNIAN reported earlier, on February 1 the Ukrainian and OSCE participants of the Tripartite Contact Group to resolve the situation in the Donbas said the failure of Saturday's talks was due to the position of the Donetsk and Luhansk People's Republics militant organizations.
Previously, Russian-backed militants demanded the revision of the demarcation line that was reached in the Minsk agreements.
During the negotiations of the Tripartite Liaison Group in Minsk, the representatives of the DPR and LPR militant organizations insisted that the demarcation line should be the line of contact between the parties as of January 31.
Kyiv says the militants have seized more than 500 square kilometers of ground in the east since the signing of the Minsk accords in September. The Minsk agreement was supposed to introduce a ceasefire, although it was never observed by the militants.
Kyiv initially ordered its troops to stop firing, and not to return fire if provoked, but later allowed its troops to fire back when militant attacks continued.
If you see a spelling error on our site, select it and press Ctrl+Enter