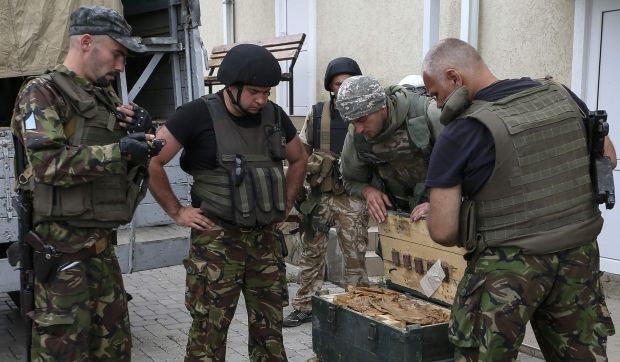 REUTERS
Commenting on the fourth wave of partial mobilization, Lysenko said that, according to the Ministry of Defense, more than 50% of those mobilized had already been sent to training centers.
"The plan for sending the draft papers is 95% fulfilled, and a large number of citizens than planned have been sent to undergo medical examinations," he said.
As UNIAN reported earlier, the first wave of the current mobilization into the ranks of the Ukrainian Armed Forces started on January 20 and will last for 90 days.
In general, the mobilization in 2015 will be conducted in three stages, from January to August. The second and third stages will begin in April and June and will both last 60 days.
More than 200,000 Ukrainians are to be mobilized into the Ukrainian armed forces this year.