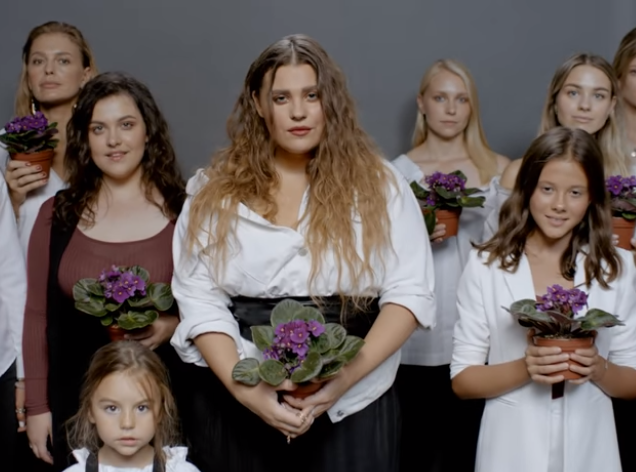 KAZKA band / Screenshot
Ukraine's KAZKA band has confirmed its participation in the current national selection round for the Eurovision song contest in 2019.
"Officially! The KAZKA band has applied for participation in the national selection," Eurovision National Selection (Ukraine) at eurovision.ua said on Instagram.
This is the second time KAZKA will compete for the right to represent Ukraine at Eurovision.
Read alsoWorld's top trending Ukrainian song Plakala by KAZKA: Scientists make unexpected revelation
This year, the contest will be hosted by Israel.
The KAZKA earlier released its megahit "Cry" in English. 
KAZKA is a Ukrainian musical trio from Kyiv. The band was formed in 2017 by lead vocalist Oleksandra Zaritska along with members Mykyta Budash and Dmytro Mazuriak. They put out one self-released album, KARMA, on April 27, 2018.