Two persons reportedly killed in Mariupol flat blast (Photos)
Local media reported it was a hand grenade explosion.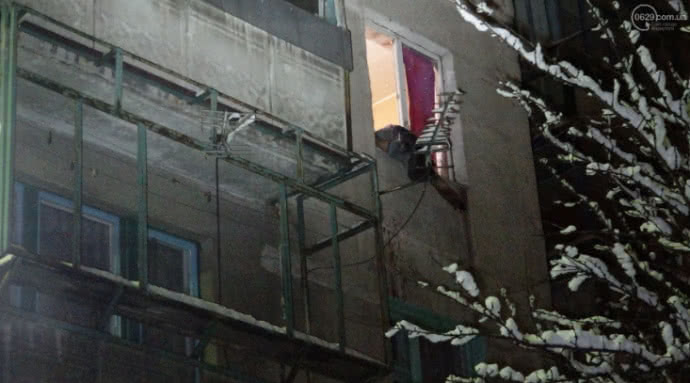 The incident happened on Budivelnykiv Avenue in the city's central district / Photo from 0629
Two persons were reportedly killed in a blast in a flat in the Ukrainian-controlled port city of Mariupol in Donetsk region on Saturday evening.
The incident was reported at 21:20 Kyiv time on January 5, Donetsk region's police said.
Read alsoSeveral injured after 30 masked men raid music show in Mariupol (Photo)
"The police received the call at 21:20. Investigators are working on the scene. The police are investigating the origin of the explosion. The number of victims is being determined," the police said.
According to the local news website 0629, a hand grenade exploded on the third floor of a residential house on Budivelnykiv Avenue in the city's central district.
"According to preliminary information, two people were killed. Bomb disposal workers, police and military are working on the site. Three to four ambulances have arrived. Eyewitnesses say the explosion was heard in other districts of the city," the website said.
Eyewitnesses claim that one of the victims called for help before death.
Photo from 0629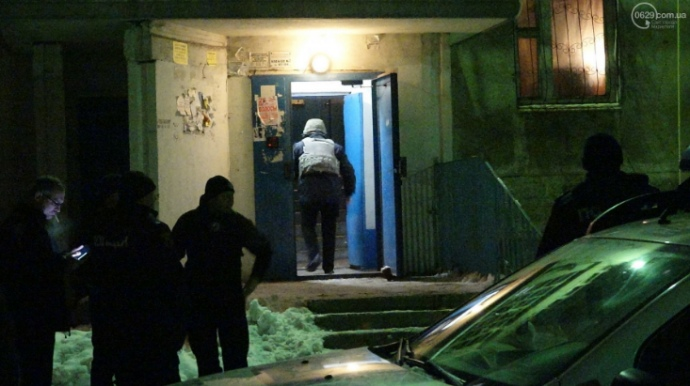 Photo from 0629
If you see a spelling error on our site, select it and press Ctrl+Enter