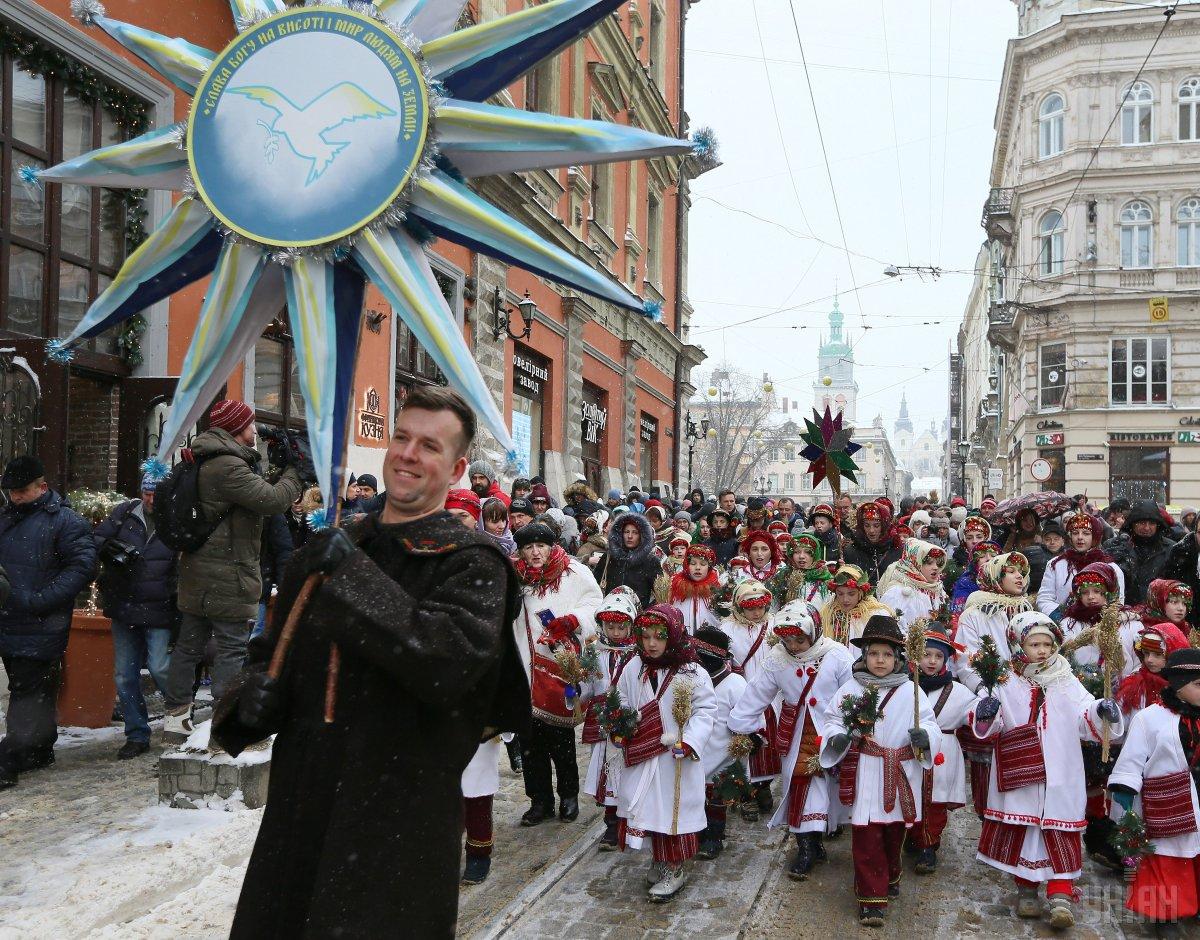 Christmas celebration in Lviv / Photo from UNIAN
Ukraine together with the entire Orthodox world living according to the Julian calendar is today observing Christmas Eve, Sviat Vechir, a ritual meal, which is prepared with twelve meatless dishes on the evening before Christmas to commemorate Christ's birth.
It is the concluding day of the Nativity Fast and is observed as a day of strict fasting before Holy Meal.
The twelve dishes symbolize the Twelve Apostles. The main attributes of Holy Meal in Ukraine are kutia, or kutya, a cereal dish with poppy seed, nuts, honey, and uzvar, a drink made from dried fruits, usually slices of apples, pears, plums.
Read alsoPresident Poroshenko, his family greet Ukrainians on Orthodox Christmas Eve
Not all Ukrainians strictly follow the fast, but serving 12 meatless dishes on Christmas Eve has become a tradition for the whole of Ukraine. And as soon as the first star – a symbol of the Star of Bethlehem that showed the Magi the place of birth of Jesus – appears in the evening sky, one can already start singing carols.
The rite of caroling has even pre-Christian roots, when Ukrainians' ancestors honored the sun with the holiday of Koliada, an ancient pre-Christian Slavic winter festival. When carol singers come to visit a house, it is important to let a male singer in first. According to the customs, he will bring peace and well-being into the house.
In the evening, solemn religious services are served in the churches, reminiscent of the great event from which the new calendar era began.