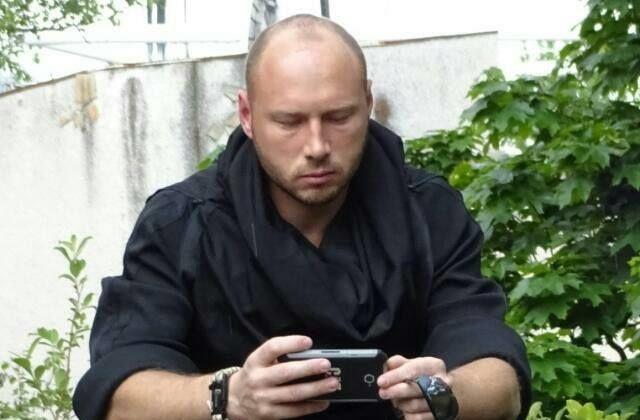 Andriy Novichkov is a resident of Odesa / Photo from tsn.ua
Ukrainian sailor Andriy Novichkov, who was facing the death penalty in Iran in a murder case, has reportedly been swapped for an Iranian spy.
"Ukrainian sailor Novichkov has just been released. Now Andriy is at the Ukrainian Embassy in Iran," Ukrainian President Petro Poroshenko said on Facebook on January 8.
Poroshenko said he had informed Novichkov's grandmother about her grandson's release. "It was pleasant to comfort Andriy's grandmother, Olena Mykolaivna, who was waiting for her grandson's release, with this news. I personally thanked her for her faith," the president said.
Read alsoUkraine's Justice Ministry hopes ECHR to recognize Ukrainian sailors captured by Russia as POWs
In his words, she will be able to hug her grandson in a few days. "This is perhaps the happiest Christmas in the life of this young man and his family," the president added.
As UNIAN reported earlier, ordinary seaman Mohammad Bahranpoor, who was a citizen of Iran, jumped overboard the ship Arezoo (the flag of Iran, the home port is Qeshm) on January 17, 2017. Senior assistant captain Novichkov was an eyewitness of the incident. He immediately organized a rescue operation. The seaman's body was not found. After arriving in Iran, Novichkov was taken to court on charges of murder.
In May 2018, Odesa Regional Council asked Poroshenko and Ukraine's parliament to assist in the release of Novichkov, who is a resident of Odesa.
Novichkov was reportedly swapped for an Iranian citizen, Ali Jaduel, who was sentenced to 11 years in prison in Ukraine for spying for the Islamic Republic of Iran, according to the news outlet Strana.ua.
On December 30, 2018, Poroshenko pardoned Jaduel.
In 2005, the Iranian entered Kharkiv Aviation Institute, majoring in biomedical engineering, and after graduation he continued as a PhD student.
Ukrainian investigators said that in the summer of 2016, Jaduel persuaded a friend from the scientific center of Kharkiv Institute of Physics and Technology to sell secret military radio intelligence technologies for five thousand hryvnias. The Iranian denied the accusations. Nevertheless, he was convicted.