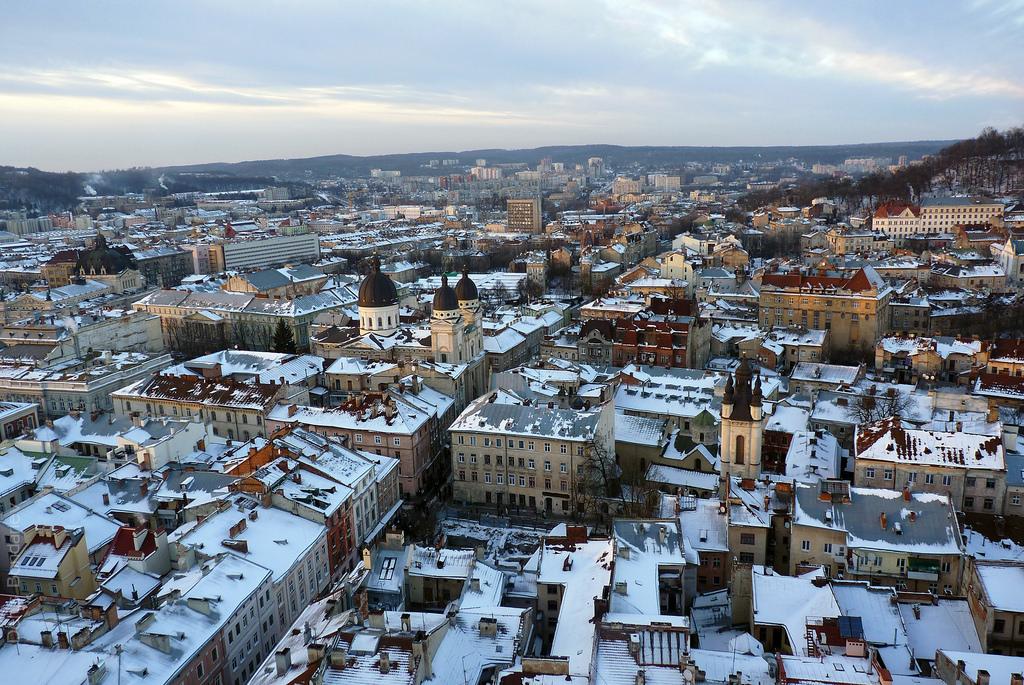 Lviv in winter / Photo from flickr.com/Denis Bondariev
Lviv is ahead of Kyiv by the Quality of Life Index among Ukrainian cities, according to Numbeo's Quality of Life Index by City 2019.
In the general rating, Lviv ranked 174th with 115.36 points, Kyiv was 192nd with 104 points, followed by Odesa with 102.76 points (193 place). Kharkiv was 195th with 101.99 point and Dnipro was 201st with is 94.31 points.
Read alsoAlmost 70% of polled Ukrainians proud of their citizenship
"More than a decade ago, Lviv set itself the goal – to become the most successful city of Ukraine. And with such international ratings our goal is confirmed once again," Mayor or Lviv Andriy Sadovy said. "But I wouldn't say that we should stop there. I would like to see at least 3-4 Ukrainian cities, in particular, Lviv, in the world's first hundred cities. This is realistic, as our cities have great, untapped potential," he said.
The rating covers 226 cities in the world, rated according to eight indicators: the purchasing power index, safety index, health care index, cost of living index, property price to income ratio, traffic commute time index, pollution index and climate index. The Australian city of Canberra (224.3 points) tops the rating. The top three cities also include the Dutch city of Eindhoven (216.39 points) and Raleigh, North Carolina's capital, the U.S. (216.05 points).
Numbeo is the world's largest database of user contributed data about cities and countries worldwide.