Photo from timer.od.ua
The incident occurred at about 0335 on the city's Marshal Zhukov Avenue, local newspaper Timer reported.
The explosion blasted a hole in the wall of a building and shattered windows in three ground floor apartments. Several cars that were parked near the explosion site were also damaged.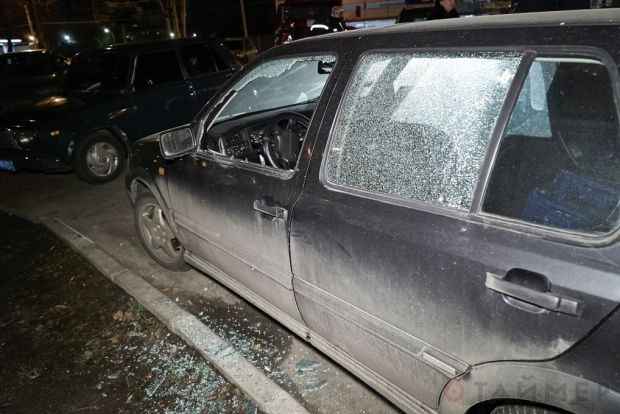 Photo from timer.od.ua
Based on the nature of the damage, the explosive device was placed under the gas pipe that runs along the wall of the building, according to reports.
No casualties were reported according to the preliminary information, Timer reported. It said police are investigating the incident.