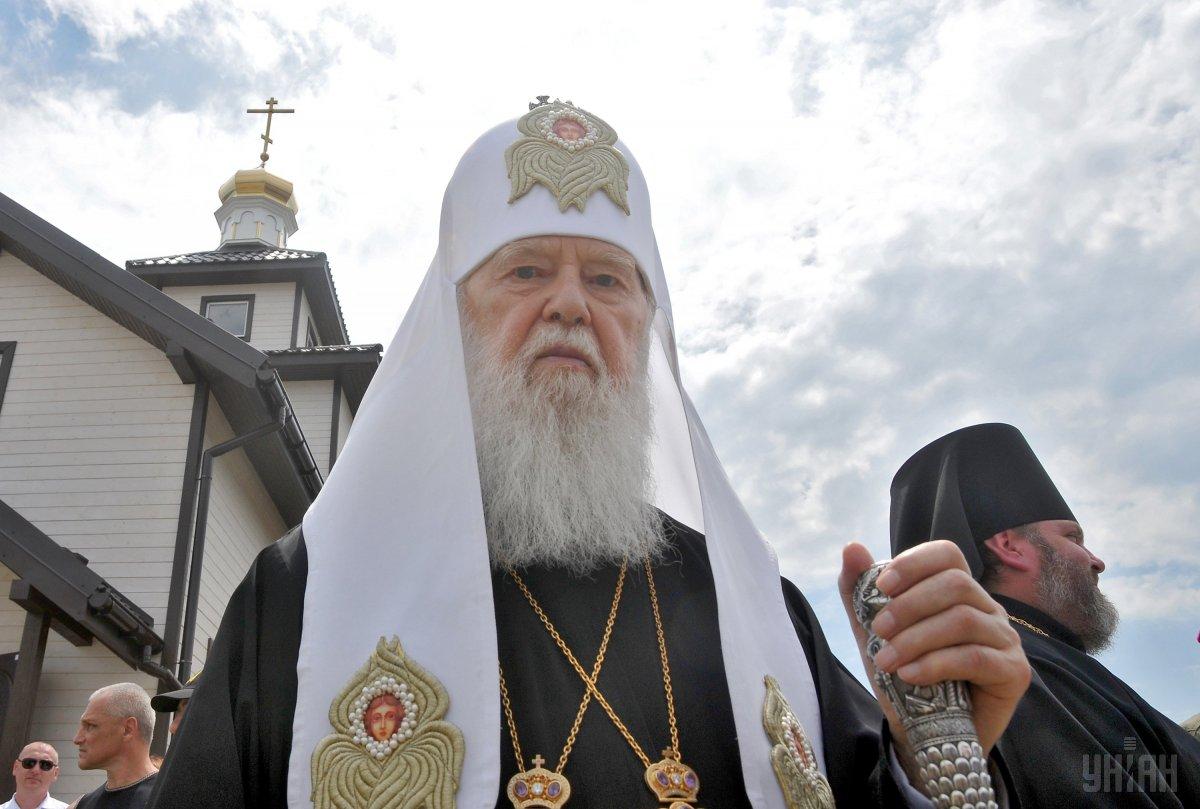 Photo from UNIAN
Filaret, who is an Honorary Patriarch of the Orthodox Church of Ukraine, has explained how the state is to take back the Pochayiv and Kyiv-Pechersk lavras from the Moscow Patriarchate.
"First of all, violence is off the table. This should be done exclusively within legal framework. [The Verkhovna] Rada passed a mechanism for how parishes could transfer to the Ukrainian Orthodox Church. If they [Moscow Patriarchate] have to re-register as the Russian Orthodox Church, and they fail to do so, they will have no rights of a legal entity. And if they don't, they'll lose a lot of things, including, the lavras," Filaret said in an interview with TSN news service.
"It is a Ukrainian shrine and must belong to the Ukrainian church, not the Russian one," Filaret believes.
Read alsoUnlike KGB, SBU doesn't tell church what to do – Filaret
As UNIAN reported earlier, the Unification Council of members of the Ukrainian Orthodox churches in Kyiv on December 15 elected Metropolitan of Pereyaslavsky and Bila Tserkva from the then Ukrainian Orthodox Church of the Kyiv Patriarchate Epifaniy (also known as Epiphanius I) as head of the new local Orthodox church in Ukraine.
On January 6, Epifaniy, as Primate of the Orthodox Church of Ukraine and Metropolitan of Kyiv and All Ukraine, received the tomos of autocephaly (independence) of the Orthodox Church of Ukraine from Ecumenical Patriarch Bartholomew I in Istanbul, Turkey.