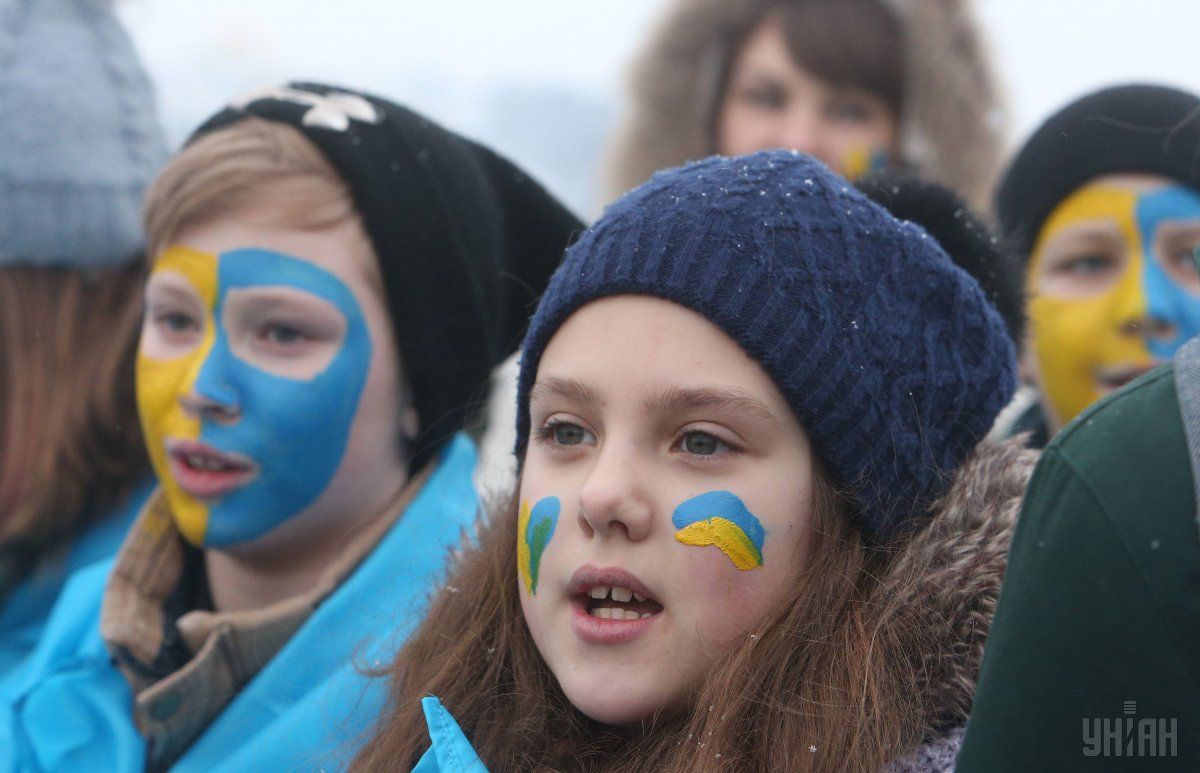 Photo from UNIAN
On January 22, Ukrainians celebrate Unity Day, marking the proclamation at Kyiv's St. Sophia Square in 1919 of the Reunification Act between the Ukrainian People's Republic and the Western Ukrainian People's Republic.
Unity Day became an official holiday in 1991 under the decree by former Ukrainian President Leonid Kuchma. In December 2011, the then-President Viktor Yanukovych abolished Freedom Day celebrated on November 22 and Unity Day marked on January 22 and established Day of Unity and Freedom to be celebrated on January 22. Three years later, in November 2014, the head of state, Petro Poroshenko, established Day of Dignity and Freedom on November 21, returning the celebration of Unity Day to January 22.
Read alsoUkrainians consider Churches' Unifying Council, martial law main events of 2018 – poll
The main tradition of the holiday is "human chain" formations across the country. Ukrainians formed the first "chain" on January 21, 1990, when 450,000 people symbolically "united" the cities of Ivano-Frankivsk, Lviv and Kyiv. Such rallies have since been staged across the country.
Today, Ukrainians formed a human chain across the Dnipro River on Kyiv's Paton Bridge to symbolically unite Right-Bank Ukraine and Left-Bank Ukraine (historical and territorial names for parts of modern Ukraine on the right (west) and left (east) banks of the Dnipro River). The activists will perform the National Anthem of Ukraine and honor the memory of Hero of Ukraine, Hero of the Heavenly Hundred Serhiy Nigoyan, who was killed on January 22, 2014. They will light candles in memory of those who sacrificed their lives for the Ukrainian State.
In addition, people will lay flowers to the monuments of Taras Shevchenko and Mykhailo Hrushevsky in Kyiv. The ceremony will be attended by state authorities.
The capital city will also host a festive event at Kyiv's St. Sophia Square to mark the 100th anniversary of the proclamation of the Act Zluky ("Unification Act").