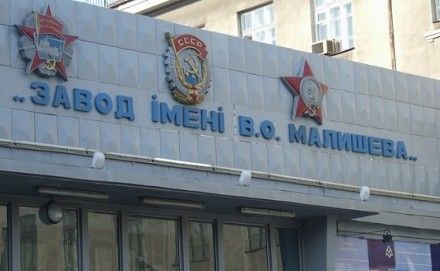 Photo from open sources
Security officials at the Malyshev Plant in Kharkiv, the copmany producing armored vehicles, have detained a suspicious group that penetrated the enterprise's premises, carrying photo and video gear.
The incident unfolded in the evening hours, Status Quo wrote on January 25.
According to the head of the security department, Anatoly Leonov, his operatives detained a group of five people (including three minors) who were trying to take photos and shoot videos of the plant's facilities.
"The individuals who were not identified at that moment had a photo camera, smartphones, several action cameras, large wrenches, emergency openers for plastic windows, as well as Teren-4 pepper-spray cans, designed exclusively for the use by law enforcement. This is the first case at our plant where the detainees had such a big number of digital gear," Leonov said.
Read alsoUkrainian troops intercept drone spotted near ammo depot – General Staff
Chief guard Mykola Babych said that, upon spotting a suspicious group sporting tactical clothes, the security team decided to do some surveillance before detaining the intruders.
"They [the perpetrators] walked into one of the workshops, climbed up the fire escape ladder on to the roof and tried to get inside the building through the window. We surrounded the building and ordered them to surrender. First they tried to hide amid snow piles, then jumped onto the extension and tried to escape. Finally, they surrendered, realizing that the building was cordoned off. We took the detainees to the guard post and reported on the accident to special services," Babych said.