kerch.fm
Artificially created road fills toward the Kerch Strait Bridge, which was illegally built by Russia to link occupied Crimea with its Krasnodar Krai, have slid after snowfalls.
Read alsoKerch Strait Bridge to "snap in one moment": Expert explains "point of no return"
Road workers are cleaning the soil layer, using special equipment, eyewitnesses told the local news outlet Kerch.FM.
Recent landslides broke down the drainage system in some places, in particular from the direction of the city of Kerch on the Russian-occupied Crimean peninsula and the village of Taman on the other side of the Kerch Strait in Krasnodar Krai on mainland Russia.
"They are trying to eliminate the aftermath of the bad weather," a resident of Kerch wrote.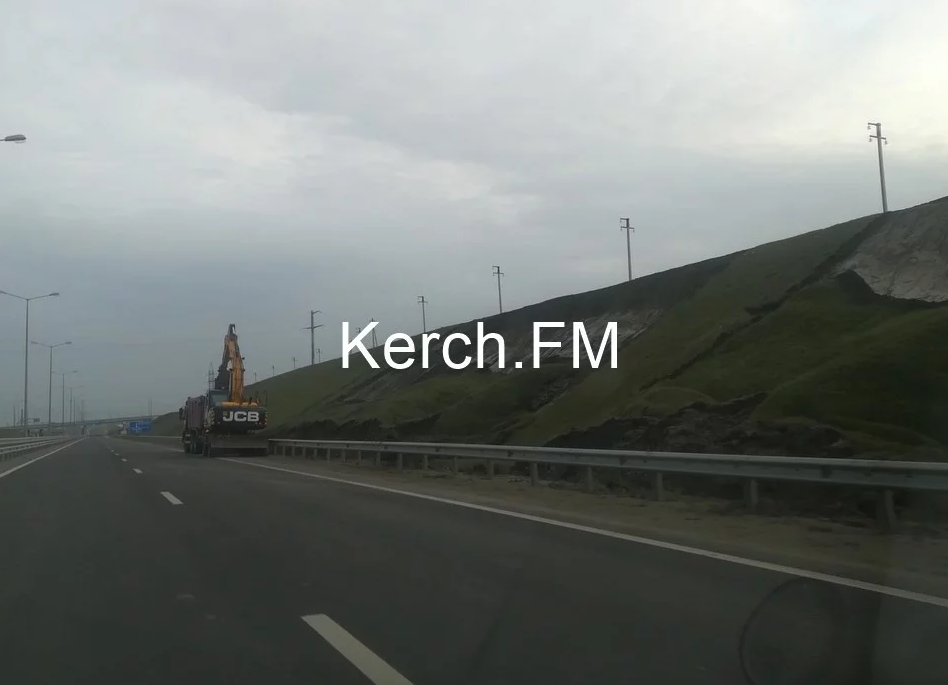 kerch.fm
As UNIAN reported, Russian President Vladimir Putin announced the need to build a bridge across the Kerch Strait immediately after the annexation of Ukraine's Crimea in March 2014. Originally, the bridge was expected to be built before 2018 and put into operation in the summer of 2019.
Putin attended the official bridge opening ceremony on May 15, 2018.