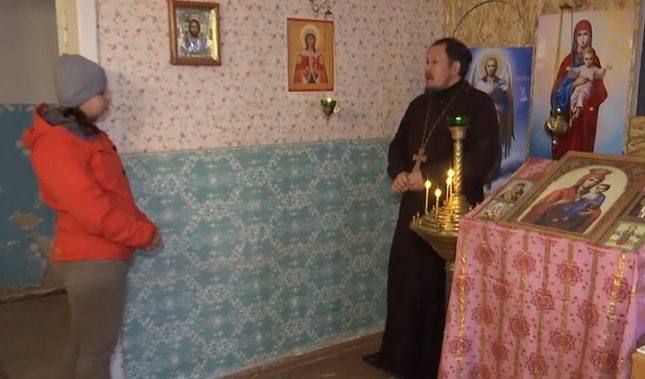 Video screenshot
A priest who previously escaped from the Russian-led forces' captivity in Donbas has joined the Orthodox Church of Ukraine.
Read alsoWorld's southernmost religious building may join Orthodox Church of Ukraine
The priest was captured by the invaders at the beginning of the war, which started in April 2014. After torture and escape, he moved to the territory controlled by Ukraine, as reported by the Ukrainian TSN news service.
Now he holds church services in a basement of a five-storey house. He wants to build a temple for his parish in the town of Bakhmut, Donetsk region.
As UNIAN reported earlier, the Unification Council of members of the Ukrainian Orthodox churches in Kyiv on December 15 elected Metropolitan of Pereyaslavsky and Bila Tserkva from the then Ukrainian Orthodox Church of the Kyiv Patriarchate Epifaniy (also known as Epiphanius I) as head of the new local Orthodox church in Ukraine.
On January 6, Epifaniy, as Primate of the Orthodox Church of Ukraine and Metropolitan of Kyiv and All Ukraine, received the tomos of autocephaly (independence) of the Orthodox Church of Ukraine from Ecumenical Patriarch Bartholomew I in Istanbul, Turkey.