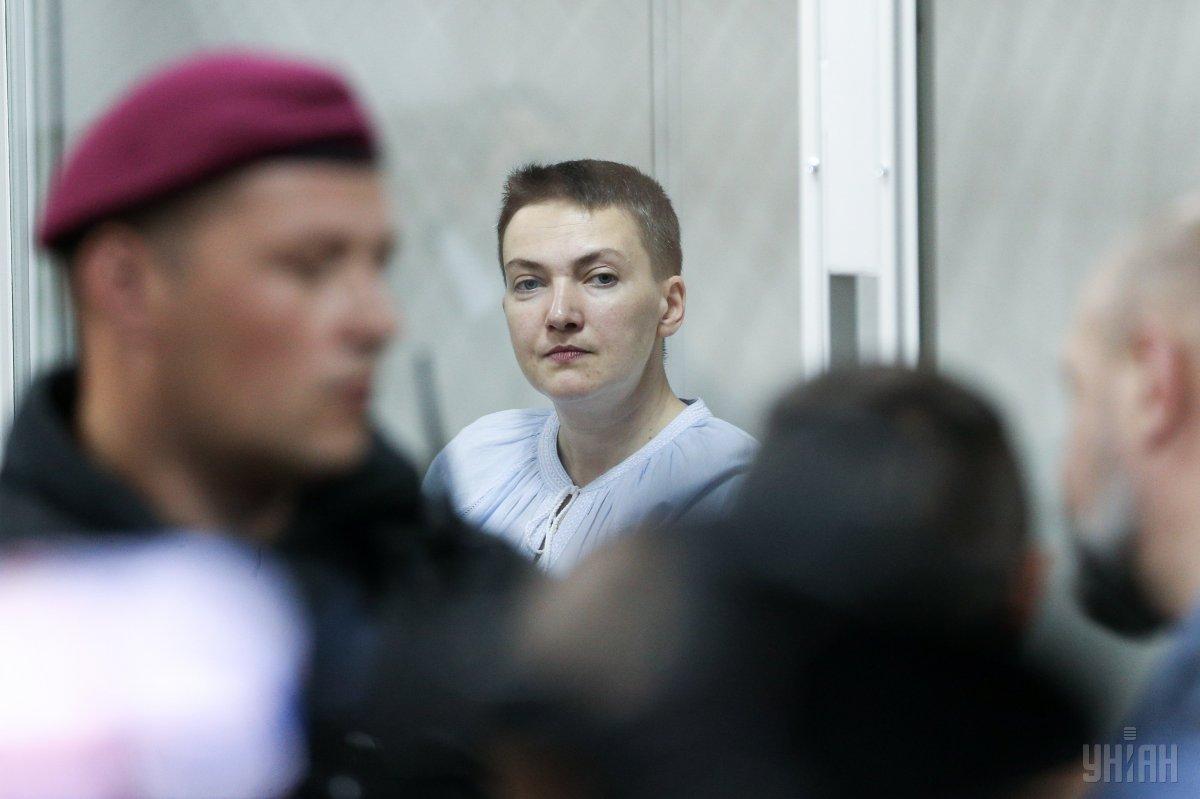 Photo from UNIAN
A criminal case on charges against Ukrainian Member of Parliament, ex-pilot, former prisoner of the Kremlin Nadiia Savchenko and head of the Ukrainian "Officer Corps" center for the exchange of prisoners of war Volodymyr Ruban, who are charged with an attempted coup, has been transferred to Donetsk region's Sloviansk city district court.
Read alsoSavchenko kept in individual cell – press secretary
The court said this happened on Tuesday, January 29. The panel of judges was determined by the automatic distribution of cases. The case will be considered under the chairmanship of judge Serhiy Pronin.
The date of the preparatory court hearing is still unknown since the panel of judges has a period of five days to decide on it.
As UNIAN reported, the Verkhovna Rada on March 22, 2018 green-lighted the arrest of MP Nadiia Savchenko, a former Ukrainian pilot released from a Russian prison as part of a prisoner-of-war exchange. Ukraine's prosecutors charged Savchenko with plotting a coup and an act of terror in Ukraine, following an elaborate sting operation by SBU Security Service agents, who initially targeted former hostage swap negotiator Volodymyr Ruban.
The latter is believed to have conspired with Savchenko. She is suspected of committing crimes under Part 1 of Article 109 (actions aimed at the forcible change or overthrow of the constitutional order or seizure of state power); Part 1 of Article 14 (preparations for a crime), Part 2 of Article 28 (committing a crime by a group of persons, a group of persons by prior agreement, an organized group or a criminal organization), Article 112 (an attempted attack on the life of a public figure), Part 3 of Article 258 (an act of terror); Part 1 of Article 258-3 (creation of a terrorist group or organization), and Part 1 of Article 263 (illegal possession of weapons, ammunition or explosives) of the Criminal Code of Ukraine.