Photo from @euromaidan
According to Radio Liberty, with reference to social networks, the attack on the city's Center Bus Station occurred at around 0620. Pictures from the scene show burned-out buses.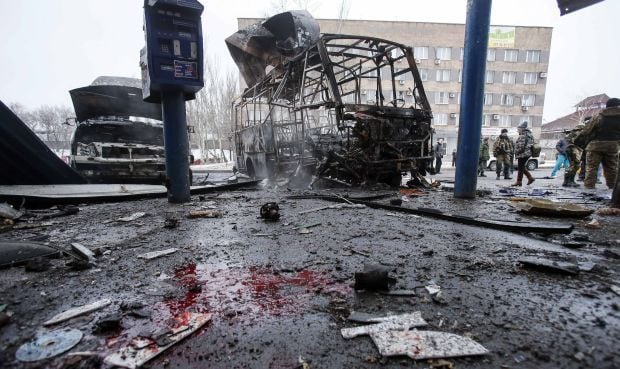 REUTERS
According to preliminary reports, the shells hit the No.26 and No.24 buses. The buses immediately caught fire, causing injuries and deaths. The reports are being checked.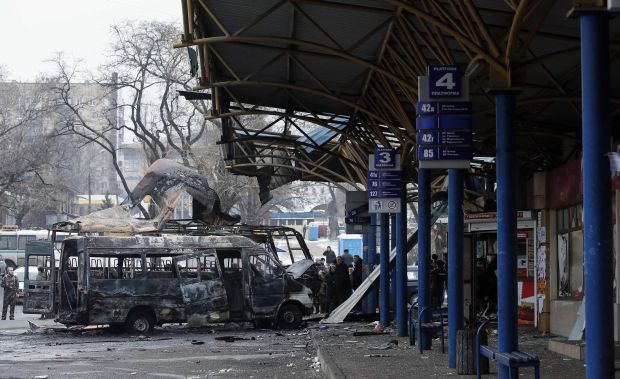 REUTERS
Russian journalists were immediately at the scene of the attack.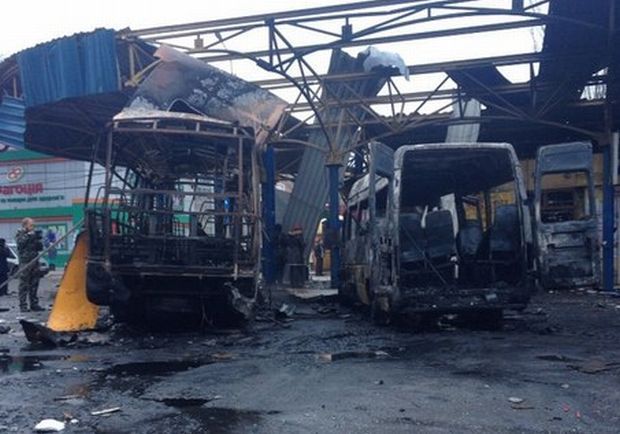 Photo from @666_mancer