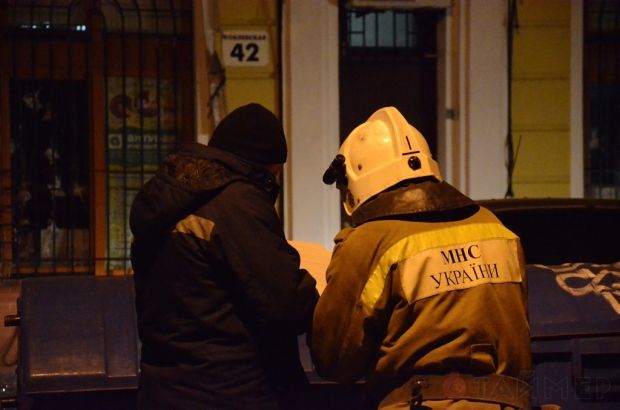 Photo from Timer newspaper, Odesa
The incident occurred at about 2300 on the city's Koblevskaya Street, at building No. 42.
"The explosion blasted in the apartment building on the second floor. The offices of the Law cabinet and the Central law firm are located here, as well as the More hostel," the report says.
According to preliminary reports from the police, an explosive device went off at the front door of the building, but there were no casualties, local newspaper Timer reported.
Ukraine's SBU security service and the police have reported recently that they broke up an interregional criminal gang that supplied firearms and explosives to saboteurs to commit terrorist acts in Odessa.
As reported, an Odesa police bomb squad earlier defused an explosive device near the office of Privatbank in the Suvorovskiy district of Odesa.
Odesa has been hit by a series of unexplained explosions in recent months. There have also been a number of explosions in Kharkiv.