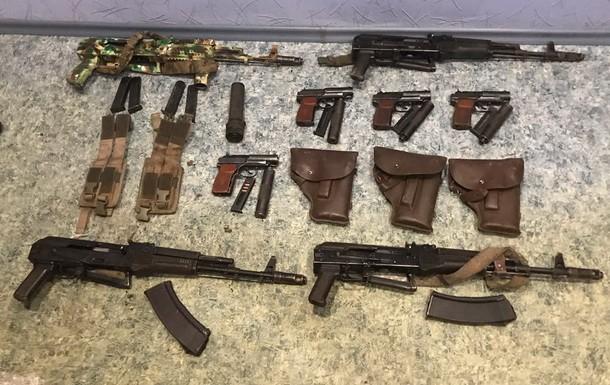 ssu.gov.ua
Operatives of the SBU Security Service of Ukraine have detained a pair of Ukrainian nationals for the illegal sale of firearms earlier stolen from a military unit in Zhytomyr region.
"SBU have found that the two residents of Novohrad-Volynskyi [the city in Zhytomyr region], both with a criminal record, plotted to sell weapons and ammunition, which a tip said they had stolen in one of the local military bases. Men were looking for buyers among their acquaintances and local gangs," the SBU's press service in Zhytomyr region said on February 4.
Read alsoSBU fighting off Russian intel attempts to meddle in elections via social networks
Both offenders were detained on the outskirts of Novohrad-Volynskyi on the evening of Sunday, February 3, as they were attempting to sell two automatic rifles with loaded cases, a pistol with cartridges, and a suppressor for a total of UAH 65,000 (US$2,343). During the raid, one of the suspects resorted to armed resistance.
Law enforcers found and seized two automatic rifles, three pistols, suppressors and cartridges of various calibers in the cache set up in the nearby forest.
The operation was carried out by Zhytomyr SBU officers together with investigators from the quick deployment team of the city of Khmelnytskyi under the procedural guidance of the military prosecutor's office of the Zhytomyr garrison of the Central Region of Ukraine.