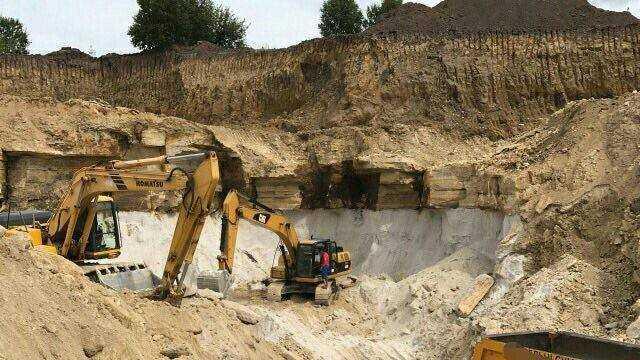 Photo from ark.gp.gov.ua
The Ukrainian-based Prosecutor's Office for the Autonomous Republic of Crimea jointly with the police have begun a pretrial investigation into the illegal pollution of the Black Sea with toxic waste in Russian-occupied Crimea.
It has been established that after Russia occupied the Crimean peninsula in March 2014, the dam of the Nyzhnyo-Churbaske (Lower Curubas) reservoir in the city of Kerch is used for illegal sand extraction, the press service of the Prosecutor's Office said.
Amounts of extracted sand increase every day, as a result of which the city beach is contaminated with the mud after sand washing and extraction because the waste is discharged directly into the canal.
Read alsoPoroshenko: Ukraine to defend its right to free passage through Kerch Strait
"Meanwhile, toxic substances enter the Black Sea and pose a threat to residents' health and the environment," it said.
In this connection criminal proceedings were opened Part 2 of Article 240 of the Criminal Code of Ukraine (violation of the rules for the protection or use of mineral resources).
As earlier reported, a senior researcher at the Institute of Water Problems of the Russian Academy of Sciences, hydrogeologist Yuriy Medovar warned that Crimea might run out of drinking water in Russian-occupied Crimea in May.