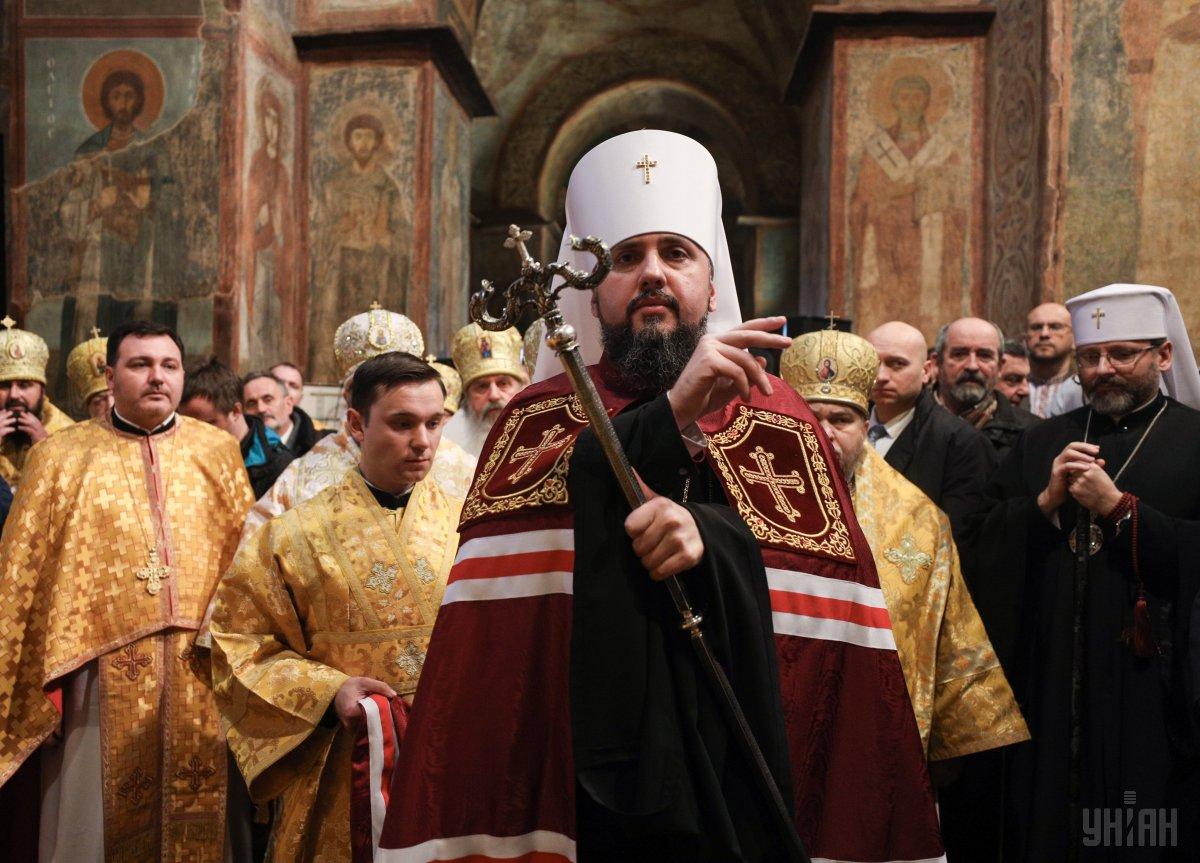 Photo from UNIAN
Primate of the newly created Orthodox Church of Ukraine (OCU), Metropolitan of Kyiv and All Ukraine Epifaniy (Epiphanius) says he sets three key tasks for himself.
"The first task is to preserve unity that was declared at the Unification Council [of members of the Ukrainian Orthodox churches in Kyiv]. The second one is to pay particular attention to education. This issue is very important for me since I was rector. Education is our future. And the third task is the attracting young people to church. But without spiritual education, in general, and without the development of education, we won't be able to do this," he told the Novoye Vremya weekly on February 7.
Epifaniy also touched upon the issue of the status of lavras.
"Lavras are the spiritual and cultural heritage of the Ukrainian people. I believe that the Lord will create such conditions where lavras will become part of the local [Orthodox] church of Ukraine. I think that this will happen in the coming years, perhaps even within a year. I'd like Lavra monks to independently come to realize that there is no other way than the unification to create our modern history together," he said.
Read also12 Kyiv priests from Ukrainian Orthodox Church of Moscow Patriarchate join new local church in Ukraine
The Metropolitan also spoke about relations with priests of the former Ukrainian Orthodox Church of the Moscow Patriarchate (UOC-MP).
"After the Unification Council was held and we received a tomos, I have never crossed paths with the hierarchs and clergy of the Russian Orthodox Church in Ukraine. That is, they have no will for dialogue, that's because they have no arguments. But I am ready to communicate with them and find time for dialogue about the unity of all Orthodox Christians in the united church. However, they are not willing to have such dialogue," he said.
Epifaniy added he had not received any threats from Moscow so far.
"The process [of uniting churches into a single autocephalous church of Ukraine] was complicated since external forces interfered in our internal affairs […] It was obvious that Russia was trying (and will try) to destroy from within what we've managed to unite," he said.