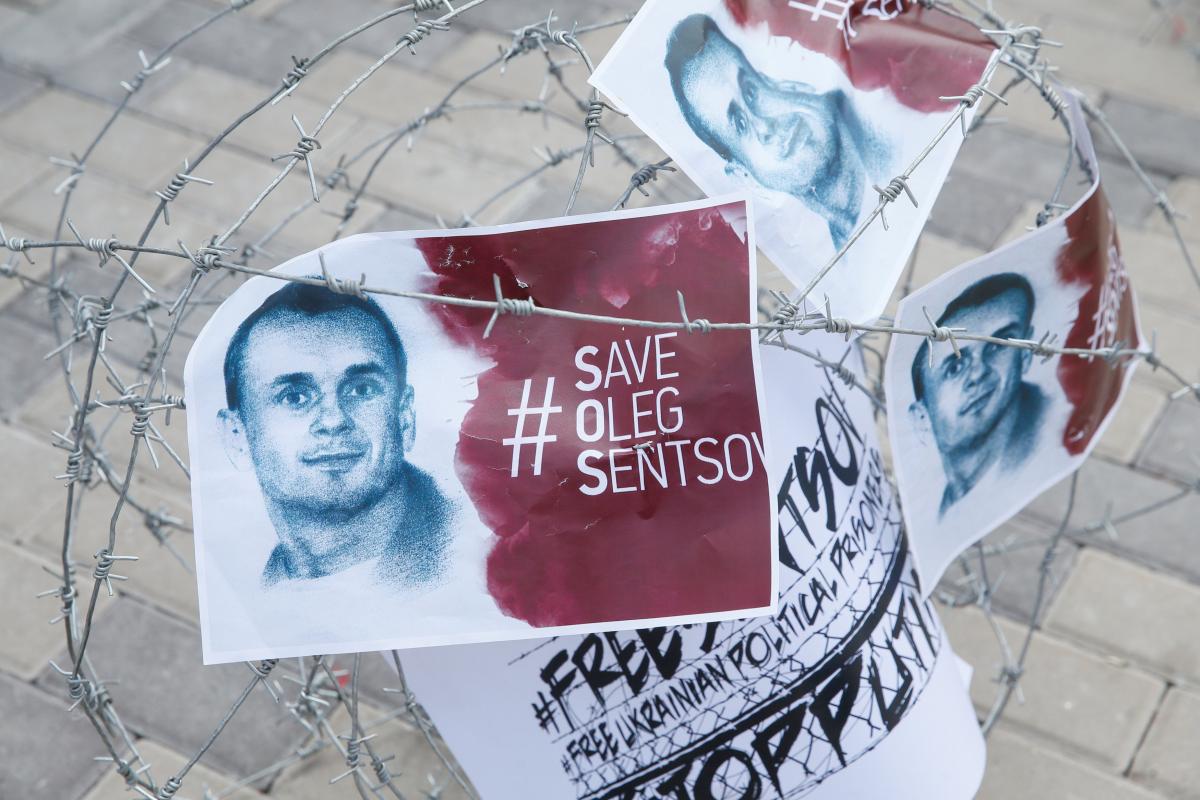 Oleg Sentsov is one of the Kremlin's prisoners / REUTERS
Ukraine has sent Russia hundreds of requests and about 300 diplomatic notes demanding the release of Ukrainian political prisoners.
"Hundreds of requests and about 300 diplomatic notes have been sent demanding that the Russian side release and ensure the rights and interests of citizens of Ukraine illegally detained in Russia," Ukraine's Ministry of Foreign Affairs said in a comment to Radio Liberty's Ukrainian service.
Read alsoUkraine consul won't be able to visit Ukrainian prisoner Hryb in Russia before verdict
"Consular officials have visited our fellow citizens in detention centers or prisons more than 250 times," it said.
During such meetings, Ukrainian political prisoners were provided with consular and legal advice, given letters, documents, as well as food and essential items.
As UNIAN reported, about 70 citizens of Ukraine are now kept in Russia and Russian-occupied Crimea as political prisoners.