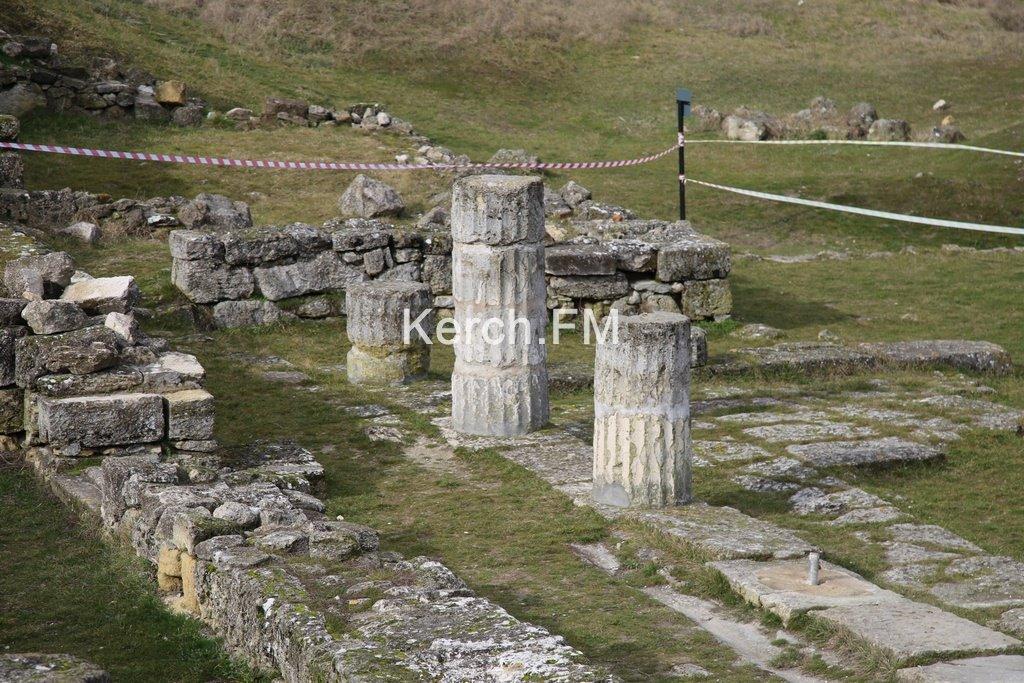 Photo Kerch.FM
The columns of the Prytaneion, a facility where members of government met in the period of ancient Greece, at the excavations of Panticapaeum have collapsed in the Russia-occupied city of Kerch, Crimea.
Read alsoKerch's major landmark in dilapidated condition under Russian occupation (Photo)
On January 28, they were reinforced by supporting blocks so that they would not fall, but it did not work, according to the local news outlet Kerch.FM.
All fallen parts of the columns were withdrawn by museum staff, journalists said.
According to the administration of the East Crimean Historical and Cultural Reserve, the collapse occurred due to fluctuating temperatures and weather conditions.
Panticapaeum was an ancient Greek city on the eastern shore of Crimea, which the Greeks called Taurica. The city was built on Mount Mithridat, a hill on the western side of the Cimmerian Bosporus. It was founded by Milesians in the late 7th or early 6th century BC.
The ruins of the site located in the city of Kerch belong to Ukraine's cultural heritage.
UNIAN memo. Russia annexed Ukraine's Crimea in March 2014 after its troops had occupied the peninsula. An illegal referendum was held for Crimeans to decide on accession to Russia. De-facto Crimean authorities reported that allegedly 96.77% of the Crimean population had voted for joining Russia. On March 18, 2014, the so-called agreement on the accession of Crimea and the city of Sevastopol to Russia was signed in the Kremlin. The West did not recognize the annexation in response to which sanctions against Russia were introduced. Ukraine's parliament voted to designate February 20, 2014, as the official date when the temporary occupation of Crimea began.