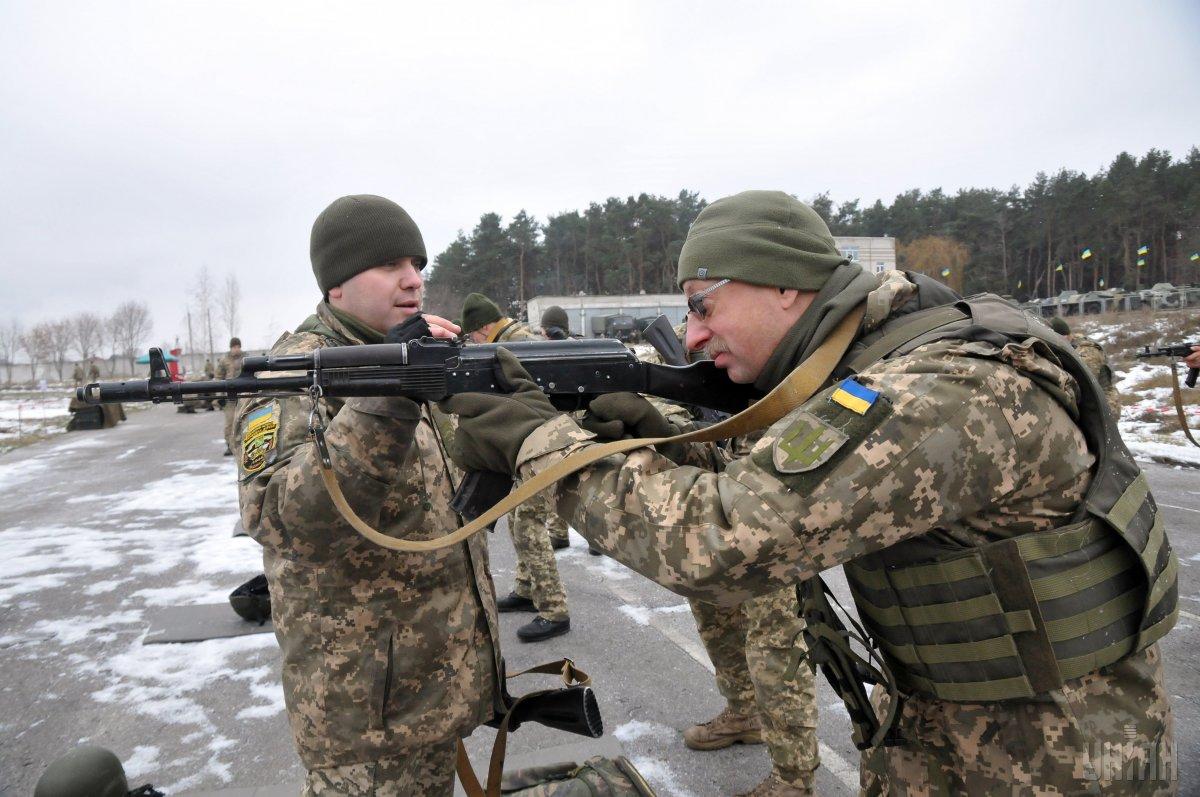 Photo from UNIAN
Ukraine's Armed Forces are undergoing transition from Soviet-style mass training to individual "training of professionals," according to Deputy Chief of the Main Directorate of Defense Planning at the Ukraine Army's General Staff, Colonel Viacheslav Demianenko
Speaking at a Kyiv briefing, the official reported on the progress of Army reform, elaborating on the moves to boost operational (combat, special) capabilities of Ukrainian forces, according to an UNIAN correspondent.
To improve doctrinal documents on training and use of the Ukrainian Armed Forces, 691 standards of collective and individual training were developed based on NATO standards.
"A temporary guidebook on operational training in the Armed Forces of Ukraine has been approved, which also takes into account NATO procedures," Demianenko said.
He added that since 2017, joint operational and combat training efforts have been made against the same operational and strategic background.
Read alsoUkraine to test new types of weapons in 2019: "Kolibri," Neptun"
"The total number of operational training activities has decreased by 10%. At the same time, the number of activities, such as tactical exercises, has increased by 15%. At the same time, the transition is underway from mass training, which we got left over from the Soviet Union, to individual training of professionals. It provides for high-quality selection and thorough training of specialists," the military official said.
To this end, seven specialist training schools were established within training centers. It is about a basic military training school, tank crew training school, three sniper schools, anti-tank missile systems specialist training school, and an airborne training school.
Demyanenko also noted that a training center for missile forces and artillery units was established.
Read alsoUkraine's spec-op forces get new, upgraded weapons, equipment – President
Efforts were made to optimize staffing of units, taking into account the need to operate Stugna and Korsar anti-tank missile systems, which have recently shown great performance in Donbas, as well as modern unmanned aerial vehicles.
Among other things, the Maritime Command and the Command of the Marine Corps were formed.
"Our Navy received six small armored artillery boats. This year, they plan to receive another such boat as well as two landing boats. The development is underway of the Lan rocket boat project, which will be armed with the Neptun missiles," Demianenko.