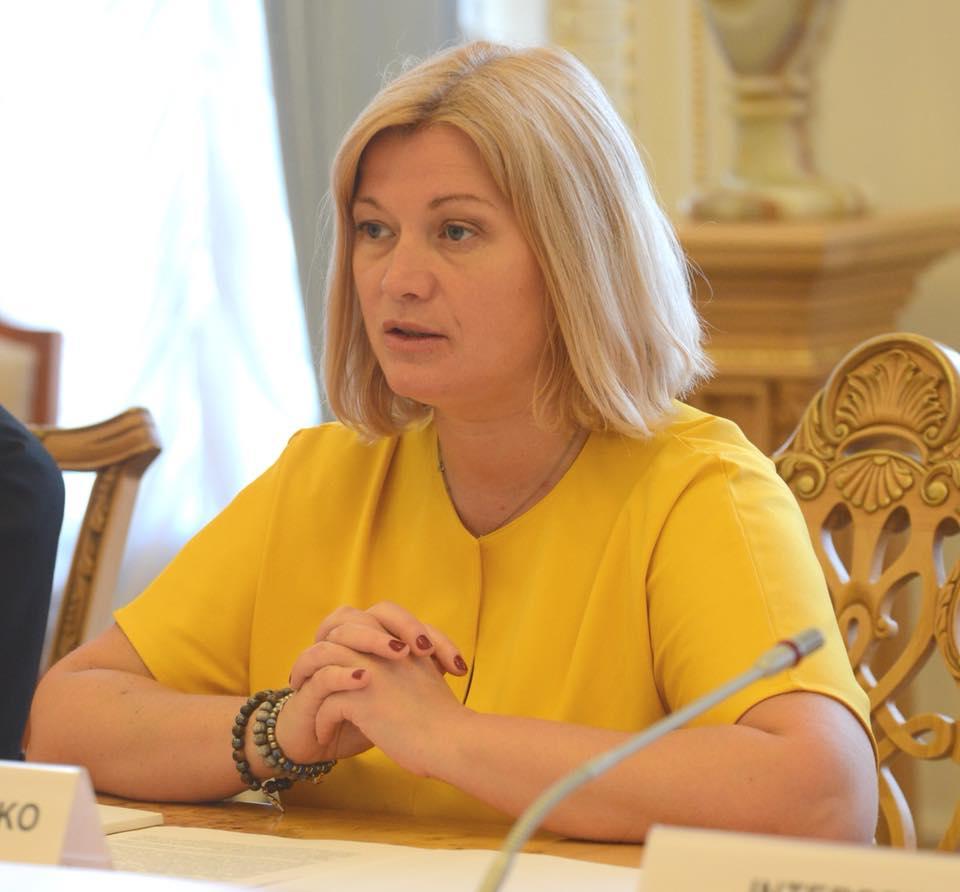 facebook.com/iryna.gerashchenko
The Ukrainian side in the negotiations of the Trilateral Contact Group in Minsk has put forward a proposal to the Russian delegation on a wide and narrow formats for the release of hostages and political prisoners, including the demand to release Ukrainian sailors (prisoners of war), that's according to First Deputy Chair of the Verkhovna Rada, Ukraine's humanitarian envoy to the TCG Iryna Gerashchenko.
"As for the hostages. At the TCG, we repeated our demand – the immediate and unconditional release of POW sailors," Gerashchenko wrote on Facebook.
At the same time, according to her, "Russian representative Boris Gryzlov repeatedly tried to interrupt the Ukrainian side, saying that Minsk is not the place where the fate of prisoners of war should be discussed."
"Indeed, it is! We demand their release because they fall under Paragraph 6 of the Minsk Agreements – the immediate release of all illegally held, the ones whom the aggressor state has been holding in connection with the conflict," said Gerashchenko.
Read also"Scolded by Kremlin": Ukraine envoy on militants turning down detainee swap offer
"We also once again conveyed to the Russian Federation a proposal to get 25 of their citizens and offered various release formats: a wide one (25/25) and 19/72, also suggesting several other formats. If the Russian Federation is not ready to take all its people back, we offered several narrow formats to unlock the process – to start with the release of those who need medical treatment," she wrote.
"We are also ready to hand over to Russian consuls three Russians from the 25 list in exchange for our military, who have been held in Donetsk for four years already – Serhiy Hlondar, Oleksandr Korninkov, and Bohdan Pantiushenko, but the Russians don't give their consent. We continue to press them to have our guys released," added Gerashchenko.
As UNIAN reported earlier, on February 13, this year's third meeting is being held of the Tripartite Contact Group on Donbas settlement.