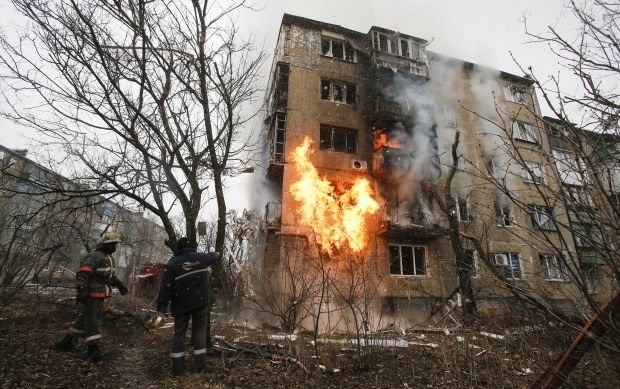 REUTERS
In addition, 13,400 people, including 159 children, were injured during this period.
According to the UN's review of the situation in Ukraine from January 7 to February 13, as of February 9, a total of 1.7 million people have been registered as internally displaced persons. The deterioration of the humanitarian situation due to the conflict in the Donbas has affected 5.2 million people.
As UNIAN reported earlier, Russia annexed the Ukrainian territory of Crimea in March after invading the peninsula with its troops, and then began to destabilize the situation in the Donbas. Later, the Donetsk and Luhansk Peoples' Republics militant organizations were created, with the direct participation of Russian special forces and the support of Russian army in the Donbas, according to Ukraine.
According to a growing body of evidence, Russia also supplies weapons to the insurgents of the DPR and LPR and sends its mercenaries and regular troops to Donbas.
The U.S. State Department in a press release issued on Monday said it was  monitoring reports of a new column of Russian military equipment moving toward Debaltseve, a key Ukrainian-held town in the Donbas that the militants continued to attack even after the ceasefire in Ukraine was supposed to come into effect on Sunday at midnight.
The town is a road and rail hub connecting the militant-held cities of Luhansk and Donetsk, as well as the rail route to Rostov region in Russia.