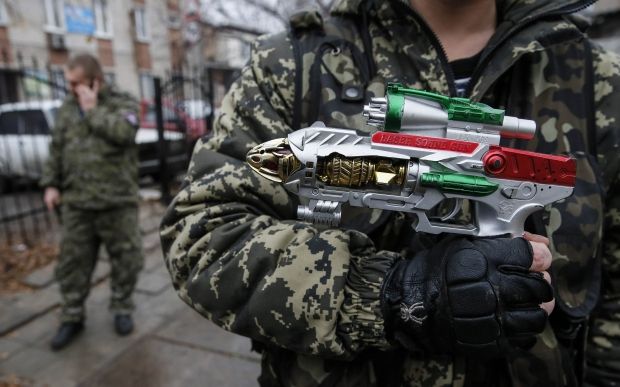 REUTERS
The Cossack group of fighters has cornered the market in fuel illegally brought into Ukraine in part by Russia's "humanitarian convoys," according to Tymchuk. 
"There is a gasoline war involving the LNR "Cossack" fighters, who control 80% of the gas stations in the south of Luhansk region," Tymchuk said.
"The fuel in these areas comes from Russia in two ways – convoys (10 to 15 fuelling vehicles in each column, escorted by armed guards) and through previously arranged contraband routes," Tymchuk wrote.
After a confrontation at the end of January, two gas stations controlled by the Cossacks were burned down as a result of "sabotage," Tymchuk said.