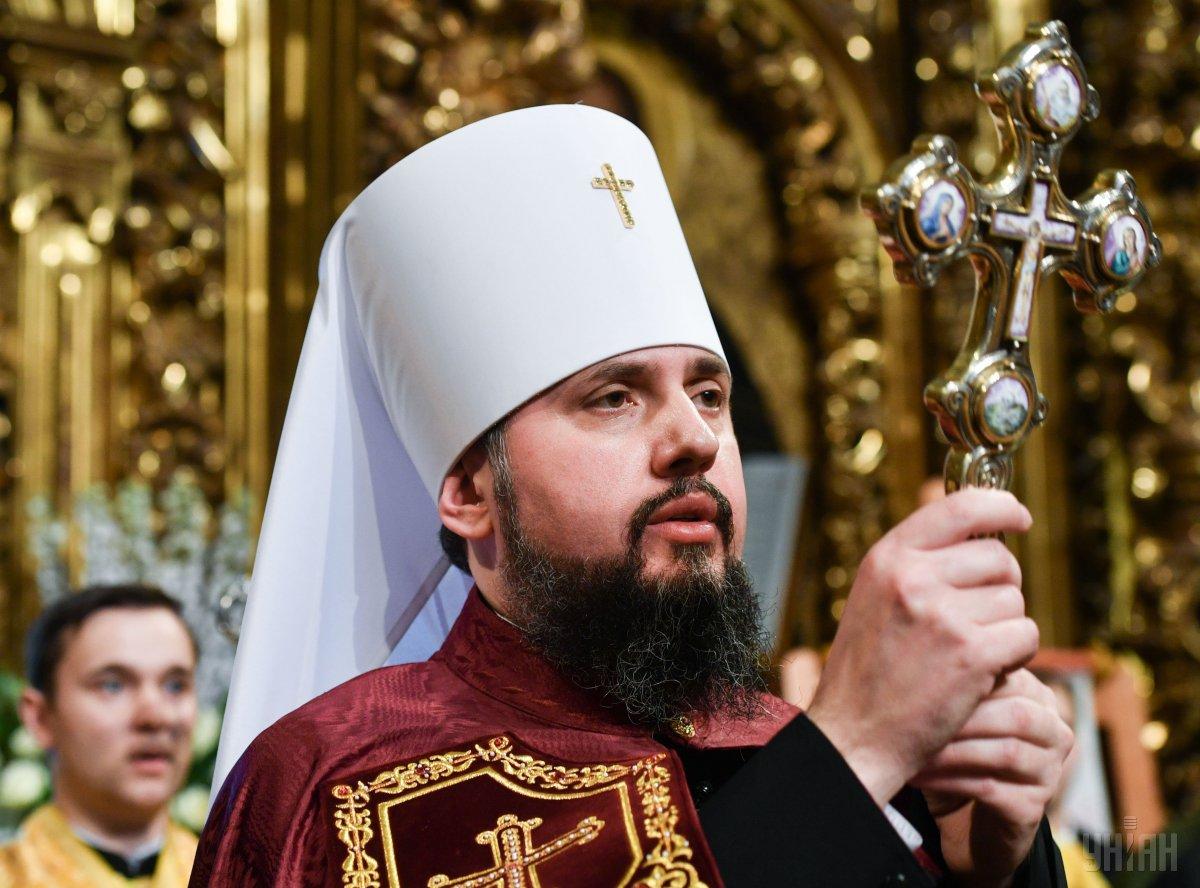 Photo from UNIAN
Leader of the Orthodox Church of Ukraine (OCU), Metropolitan of Kyiv and All Ukraine Epifaniy has said an independent Orthodox church was created in Ukraine due to the feat of the Heavenly Hundred Heroes who sacrificed their lives during the Revolution of Dignity in 2014.
Speaking during a memorial service at Kyiv's St. Michael's Golden-Domed Cathedral remembering those who perished during the Revolution of Dignity, he said the Heavenly Hundred Heroes "gave their lives for the truth."
"Thanks to their sacrificial feat, today we have a united nation, we have open borders of the European Union, and we also have an autocephalous independent Orthodox Church of Ukraine and this is the result of their sacrifice, their love for their Homeland, their love for their neighbors," he said.
Read alsoUkrainians commemorating Maidan events on 5th anniversary of Revolution of Dignity (Video)
According to Epifaniy, "we pray to God so that their souls rest in peace, so that He give them eternal life in the Kingdom of Heaven."
As was reported earlier, more than a hundred people were killed, mostly on February 20, during clashes between protesters with security officials in the center of Kyiv that started November 21, 2013, and lasted to February 21, 2014, later dubbed the Revolution of Dignity.
In particular, 73 civilians and 11 security officials died in the center of the capital on February 18-20, 2014. The House of Trade Unions on Kyiv's Maidan Nezalezhnosti, or Independence Square, was burned to the ground.