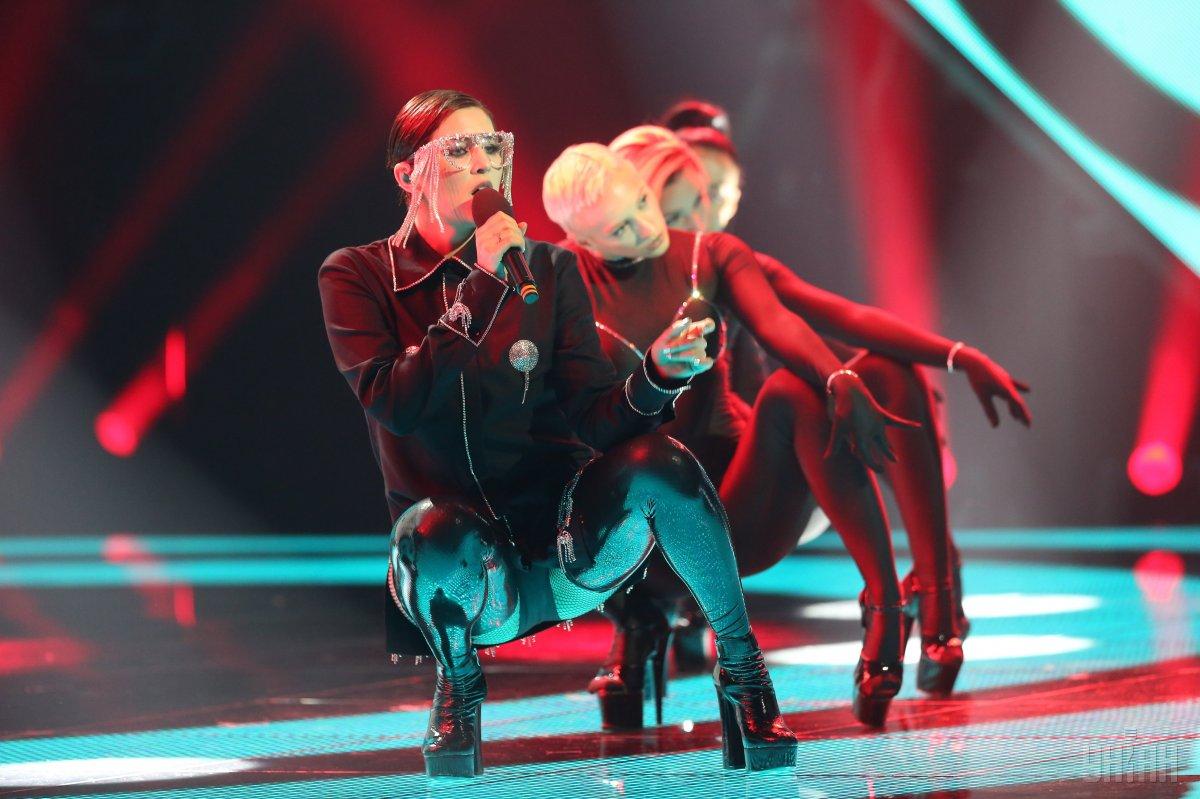 Photo from UNIAN
MARUV has won the national "Vidbir" selection for the right to represent Ukraine at the Eurovision 2019 international song contest.
After the votes of professional jury and TV audience were summed up, her entry, Siren Song, was declared the winner.
Runners up were the all-female jazz band Freedom Jazz, while the band KAZKA came third.
In total, 167,500 TV viewers took part in the voting.
However, the final decision on the participation of MARUV in an international competition on behalf of Ukraine will be taken by a public broadcaster, which concludes a contract with the participant.
According to a member of the board of the National Public Broadcasting Company, Oleksandra Koltsova, the decision on approving the representative of Ukraine at Eurovision-2019 will be taken within 48 hours, while MARUV within 24 hours is to provide answers to questions related to the contract.
"Now we have to approve or agree on the winner, who will represent Ukraine. And we, as a Public Broadcaster, listen to the public. In our society today, there are varying opinions on whether an artist who performs in Russia can represent Ukraine. There is a point in our contract that we need to discuss with MARUV," said Koltsova.
Read alsoU.S. Department of State creates website to counter Russia's aggression in Ukraine
Asked whether the runners up, Freedom Jazz, could represent Ukraine is MARUV is denied participation, Koltsova replied: "Unfortunately, I cannot say this so far. We would like to hear answers from MARUV, and of course we'd like to open a discourse with the Ukrainian society: can an artist who represents Ukraine at Eurovision perform in Russia?"
When asked if there is a specific requirement for MARUV to announce cancellation of Russia gigs, Koltsova replied: "We have a clause in the contract that provides for certain decisions – they must accept it."
MARUV, while talking to journalists, said that she would hold a press conference next week, where she would answer all questions regarding her performances in Russia.
Read alsoJFO: Ukraine reports one WIA amid 14 enemy attacks in Donbas in past day
As reported earlier, MARUV, whose real name is Anna Korsun, has been actively performing at various events in Russia and even announced her first solo gigs scheduled for this spring, just before the start of Eurovision.
In particular, on April 6, she is set to perform at the Izvestia Hall (Pushkin Square, Moscow), and on April 12, there is a show scheduled in St. Petersburg.