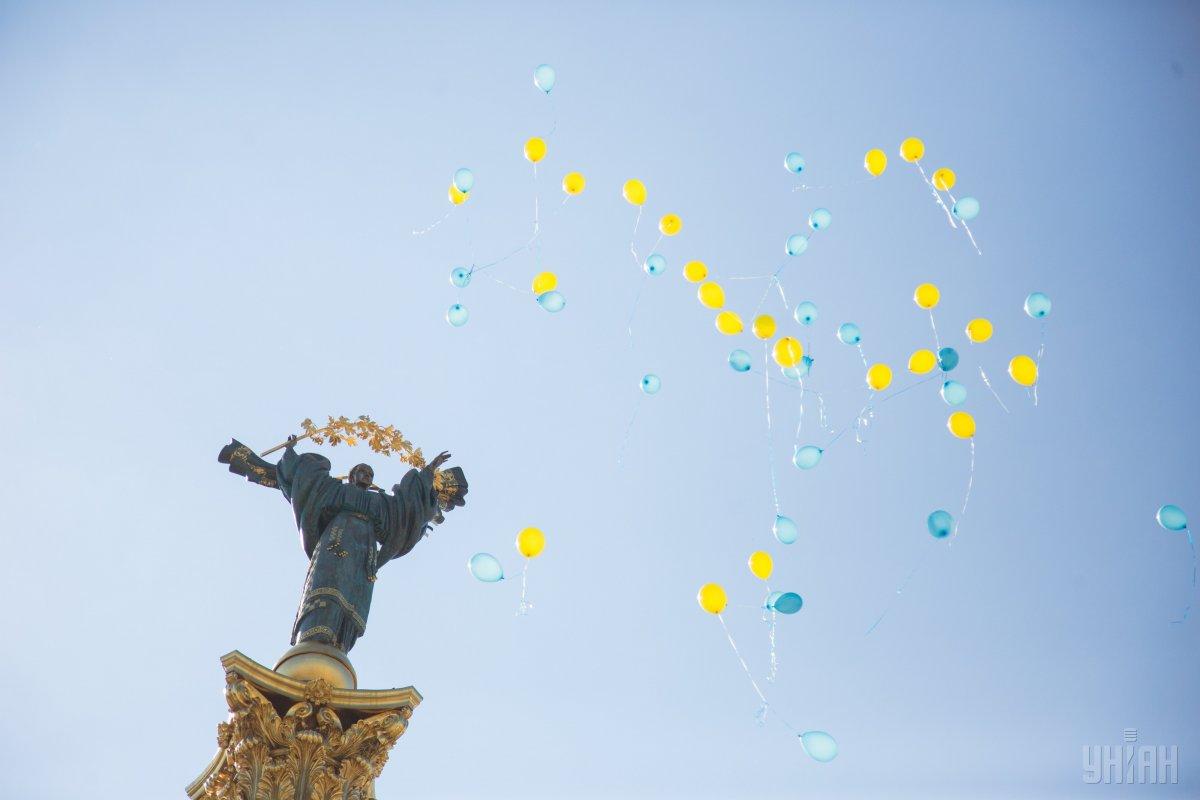 Photo from UNIAN
A new study published in Brussels and the Ukrainian capital Kyiv has warned that the level of "openness and transparency" of foreign non-governmental organizations (NGOs) in Ukraine is "worryingly insufficient."
The research, by the respected Kyiv-based Institute for Economic Research and Policy Consulting, welcomes the work of civil society in the central European state, saying this it has a positive role to play in helping the reform process, according to EU Today.
But during the presentation of the report the authors went on to demand closer scrutiny of the activities of foreign NGOs represented in Ukraine, saying it "would be advisable to thoroughly study the specific aspects of the activities of NGOs, in particular, their effectiveness, relations with 'parent' organizations, transparency and observance of legislation, as well as both declared and real goals of work."
One of the key messages to emerge from the study is that there is "insufficient awareness" in Ukraine about the work of some foreign NGOs.
The report, "Foreign Non-governmental Foundations in Ukraine: Areas and Scope of Activities", comes just ahead of Ukraine's presidential elections in March. The increasing role of, and support for, civil society in Ukraine is expected to have an influence on the outcome of the poll.
Read alsoAmnesty: Ukrainian authorities 'slow to react' to attacks against journalists, rights advocates – media
As such, the trust placed in the NGOs in the country requires that public activists "comply with the relevant moral and ethical standards, while also acting in a transparent manner."
The study considers the work of organizations from Austria, the UK, Netherlands, Germany, Poland, Slovakia, and the U.S. which are involved in "extremely diverse and numerous" areas of what is called "development assistance."
These range from health care and decentralization to human rights and political literacy and have the financial and institutional capacity to "develop and implement in different spheres."
NGOs, the Armed Forces and the Church, are part of a group of social institutions that have a "positive balance of public trust."
The authors stress that, "Due to the lack of confidence of Ukrainians in state authorities, NGOs partially share a responsibility for carrying out certain socially important changes, while taking advantage of financial support from abroad."
However, it goes on to say that some NGOs conceal their incomes and expenses. 
This, stress the authors, shows the need for civic activists and NGOs to act in a transparent and open manner that will "minimize the risks of using civil society to serve private interests and hide all kinds of trivial abuses of power."
The authors caution, "At the same time, the level of openness and transparency of the activities of these structures is insufficient and, taking into account their influence on the life of Ukraine, that gives a disturbing signal."
The report recommends that "timely and regular disclosure of NGOs' information on projects and budgets" should become the norm, especially if they are involved in "the development and implementation of certain policies and legislative changes."