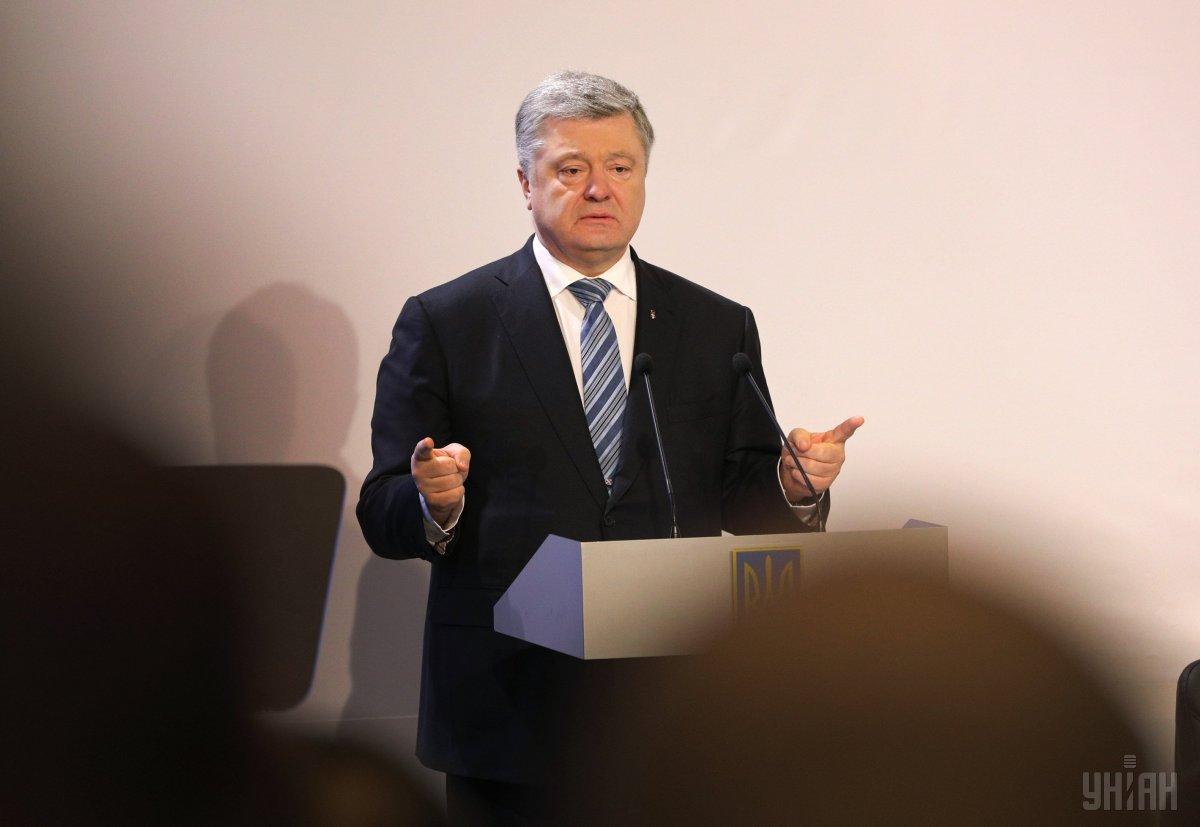 Photo from UNIAN
President of Ukraine Petro Poroshenko said that it was the Russian-speaking population of Donbas who were affected the most by Russian President Vladimir Putin's plans for the occupation of part of Donetsk and Luhansk regions.
"Russian aggression, the annexation of Crimea, the spread of the 'Russian world', and the economic blockade… The Donetsk people started experiencing these moods most acutely. During this war, Donetsk region lost most of its industrial potential," Poroshenko said at a meeting of the Regional Development Council of Donetsk region in Mariupol, according to an UNIAN correspondent.
Read alsoDonetsk plant plundered, equipment siphoned to Russia
Poroshenko also recalled that the occupiers had done to Ukrainian industrial facilities in the opccupied areas: "These barbarians cut everything they could into scrap, dismantled, and transported the equipment to Russia, seized [factories], snatching them from their actual owners."
The president added that the occupiers in Donbas had destroyed thousands of homes, roads, water and gas pipelines, and put to a halt dozens of industrial enterprises across the region.
"The City of Donetsk and Donetsk region were completely destroyed. Who has suffered the most from this plan, Putin's plan? It's Russian speakers. Putin has failed in his calculations. We survived and took the economy out of the plunging drop, compensating for a significant part of the losses," the president stressed.