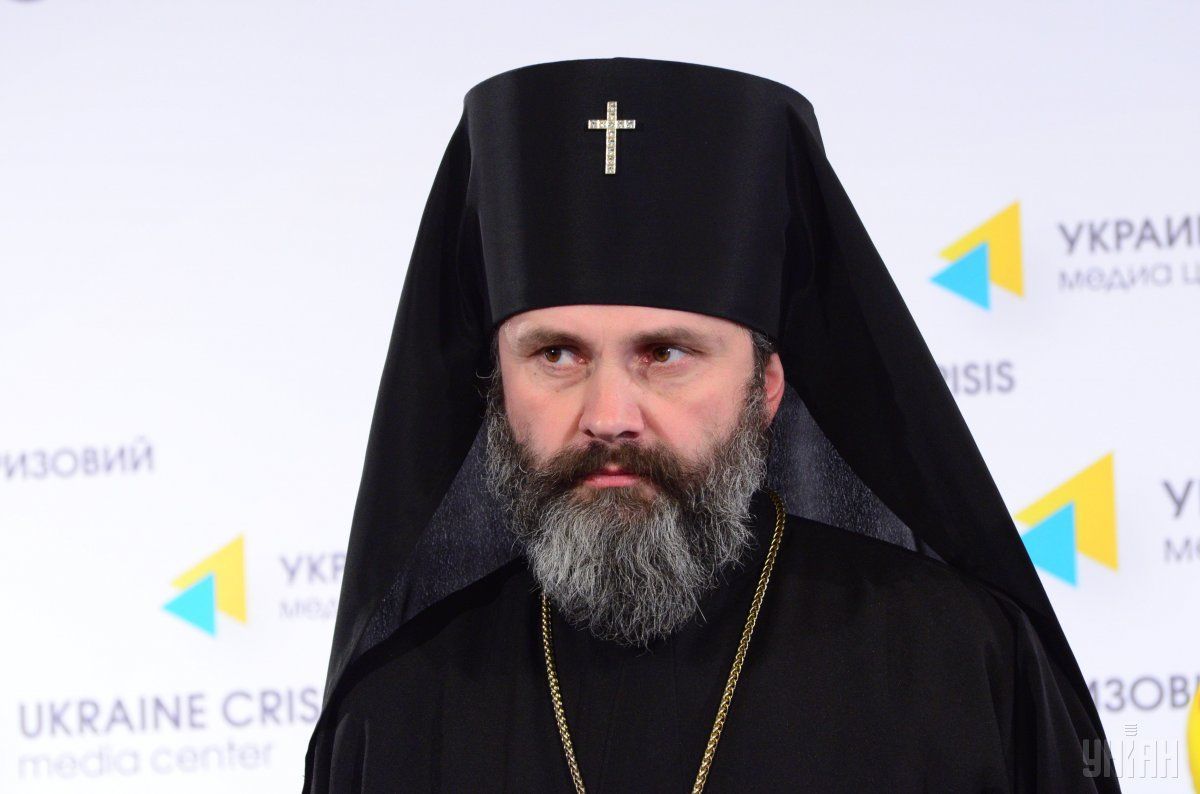 Archbishop Klyment / Photo from UNIAN
Archbishop Klyment, or Clement (Kushch) of Simferopol and Crimea, who was detained by the de-facto authorities of Crimea at a bus station in Russia-occupied Simferopol on March 3, has been released after administrative offence charges have been dropped.
"Archbishop Klyment has been released without an [administrative offence] protocol. He is free to go!" his lawyer Nikolay Polozov wrote on Facebook on Sunday evening.
Read alsoUkrainian Archbishop Klyment detained in Russia-occupied Crimea facing 15-day detention term
Commenting on his detention, Klyment says it was planned to prevent him from visiting Ukrainian political prisoner Pavlo Hryb who is facing trial in Russia's Rostov-on-Don. "I believe it was intentionally done not to let me travel to Rostov to attend hearings on Pavlo Hryb. This means that something is happening that they don't want to make public. But I could have confessed him and talked to him tete-a tete," he said.
"It also seems to me that it was also a planned effort to destroy the church of the Kyiv Patriarchate in Crimea and oust me from the peninsula. Two weeks ago there was an attempt to seize the premises [of the church Klyment heads in Simferopol], and now the situation is changing its course," he said.
Klyment heads the Crimean Diocese of the Orthodox Church of Ukraine, and since January 22, 2018, he has been serving as head of the Church's Kherson Diocese. He is also chairman of the Orthodox Mission of Assistance to Victims of Human Rights and Persons Deprived of Freedom.
As was reported earlier, local "law enforcement" agencies claimed Klyment stole church property and swore in public. His detention was widely seen as another attempt to persecute members of the Orthodox Church of Ukraine in occupied Crimea.