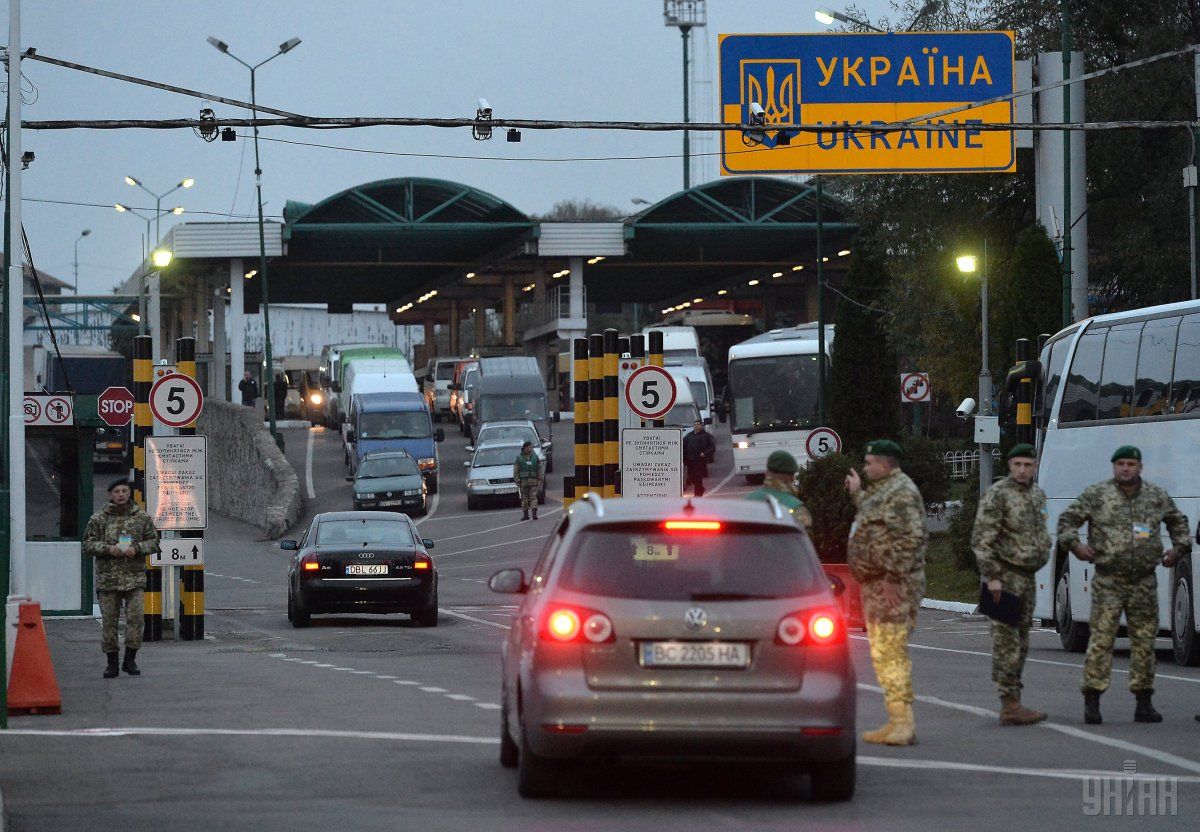 Photo from UNIAN
The State Border Guard Service of Ukraine (SBGSU) says its border guards intend to strengthen security measures at checkpoints to prevent further violations and public defiance of regulations, and repel rising pressure on personnel coming from activists of the AutoEuroSyla organization, defending the interests of owners of cars with foreign registration plates.
According to the agency, in recent days, there have been provocations and violation by certain individuals of the security regime at the Shehyni checkpoint on the border with Poland, as they deliberately  refused to comply with legal demands of border guards.
"Due to illegal actions and violation of law, several people were detained at the checkpoint. Reports on administrative violation under Article 185-10 and Article 202 of the Code of Administrative Offenses have been issued," the SBGSU said on March 5.
The border guards also prevented attempts by individuals to raid the checkpoint aimed at exerting pressure on staff. The intruders tried to provoke aggression in every possible way and incited the public to blocking the checkpoint. At the same time, the border guards ensured safe crossing of citizens.
Being aware of liability, some offenders, tore up administrative tickets and demanded a translator into Russian claiming they allegedly did not understand Ukrainian.
Read alsoSome 16,500 cars with foreign registration legalized in Ukraine under new rules – SFS
The SBGSU assured that its employees would not allow any illegal activity at checkpoints and will clearly act within the current legislation, including detain perpetrators. In addition, checkpoints, if necessary, will be enhanced by additional reserves and rapid response units, operating with the National Police.
As was earlier reported, a 50% discount on excise for customs clearance of cars with foreign registration expired on February 22.
On March 1, AutoEuroSyla declared that its activists, within two weeks, tried to legally enter the territory of Ukraine, "in the mode of a commercial border crossing mechanism," but they were not let through.