Shortage of non-food products in Crimea due to transport chaos at Kerch Strait
Supermarkets and markets in Crimea are suffering from shortages of non-food consumer products, particularly household chemicals and products for children, according to a report from local newspaper Krym.Realii.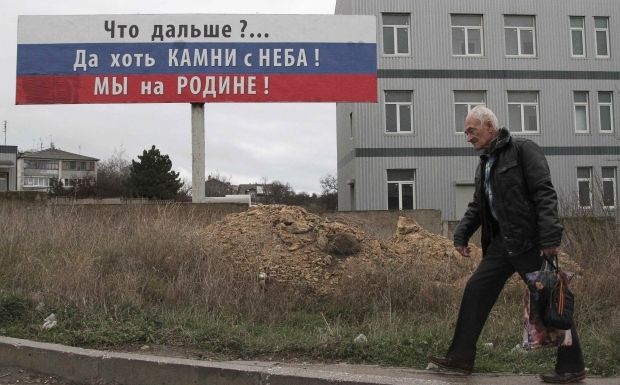 REUTERS
According to businessmen, the disruption in supplies is caused by holdups at the Kerch Strait following a decision by the occupying Russian authorities on the peninsula to give priority to trucks with food in ferries crossing the Kerch Straits, while trucks with other goods have to "wait for their turn."
Traders complain that they have already had to wait for weeks to have the goods delivered, and many of them have already run out of stock.
Earlier, the Crimean occupation authorities stated that in order to avoid food shortages on the peninsula, trucks carrying food products and medicines from the Russian mainland have a preferential right to cross on ferries via the Kerch Strait.
There is no direct land connection between Russia and the Ukrainian territory of Crimea, which Russia invaded and annexed in March 2014.
If you see a spelling error on our site, select it and press Ctrl+Enter