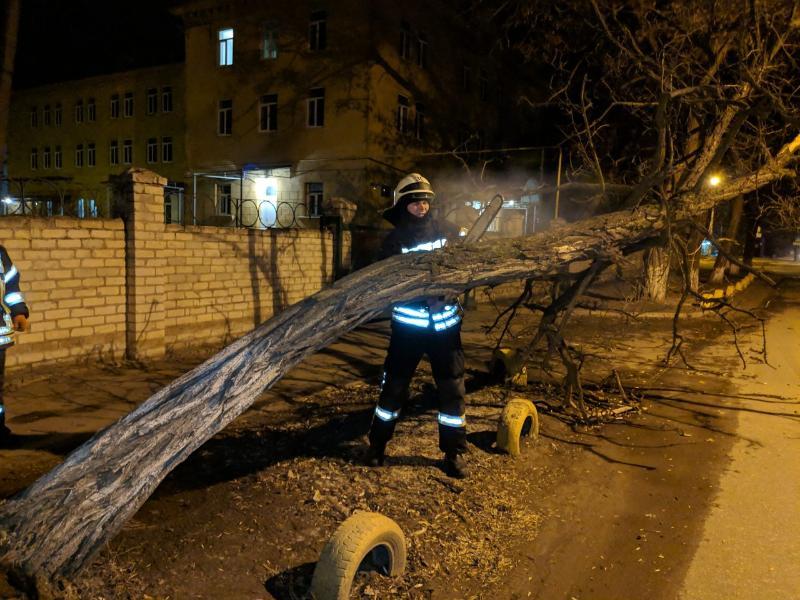 Photo from the State Emergency Service of Ukraine
Some 537 towns and villages in Ukraine suffered power cuts after the power line safety system had been triggered amid the bad weather, namely strong winds.
Read alsoBad weather leaves about 200 towns and villages in Ukraine without power
In particular, the electricity supply was disrupted in 168 towns and villages in Kyiv region, 102 in Khmelnytsky region, 58 in Vinnytsia region, 56 in Cherkasy region and Zhytomyr region each, 28 in Poltava region, 20 in Sumy region, 11 in Ternopil region, 10 in Donetsk region, seven in Kirovohrad region, five in Chernivtsi region, four in Lviv region, Luhansk region, Dnipropetrovsk region, and Chernihiv region each, the State Emergency Service's press service has said.
Regional energy distribution companies have deployed their repair teams to eliminate the aftermath of the blackouts.