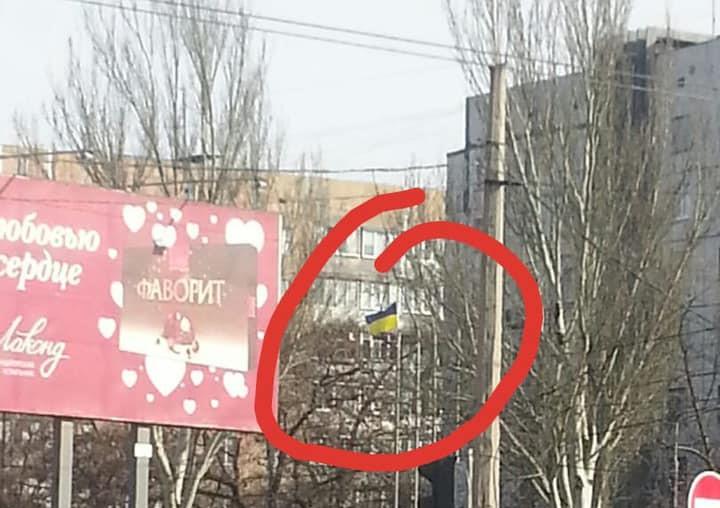 Photo Facebook Ruslan Karimov
The Ukrainian flag has been hoisted by unknown in one of the districts in the temporarily occupied city of Donetsk.
Local residents wrote in social networks the so-called "local law enforcers" were conducting searches due to this fact.
At the same time, the flag is not removed from the flagpole since a suspicious box was found near it and the occupiers fear that it may contain explosives.